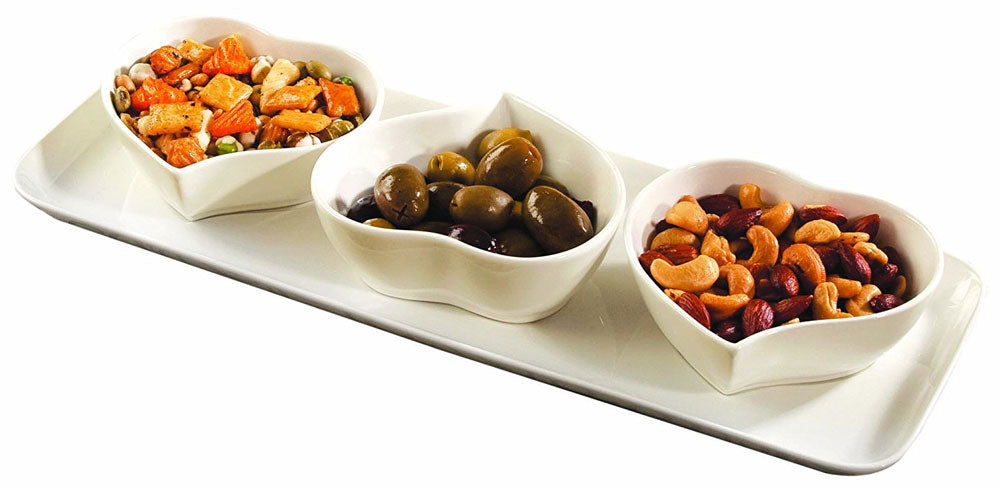 White Porcelain Set of 3 Heart Dish Plates on a Tray Wedding Gifts
Description
Porcelain Heart Dish Set includes 3 heart-shaped dishes and a tray to set them on.



Great for entertaining or gift-giving. A beautiful wedding can start from the smallest detail or ideas, which then turns into a mood or theme that represents you.


Our collections make your wedding come alive with coordinating accessories to enhance any wedding theme or idea.


Whether you want something satin, something blue, something classic, sophisticated, trendy or new-take a look.