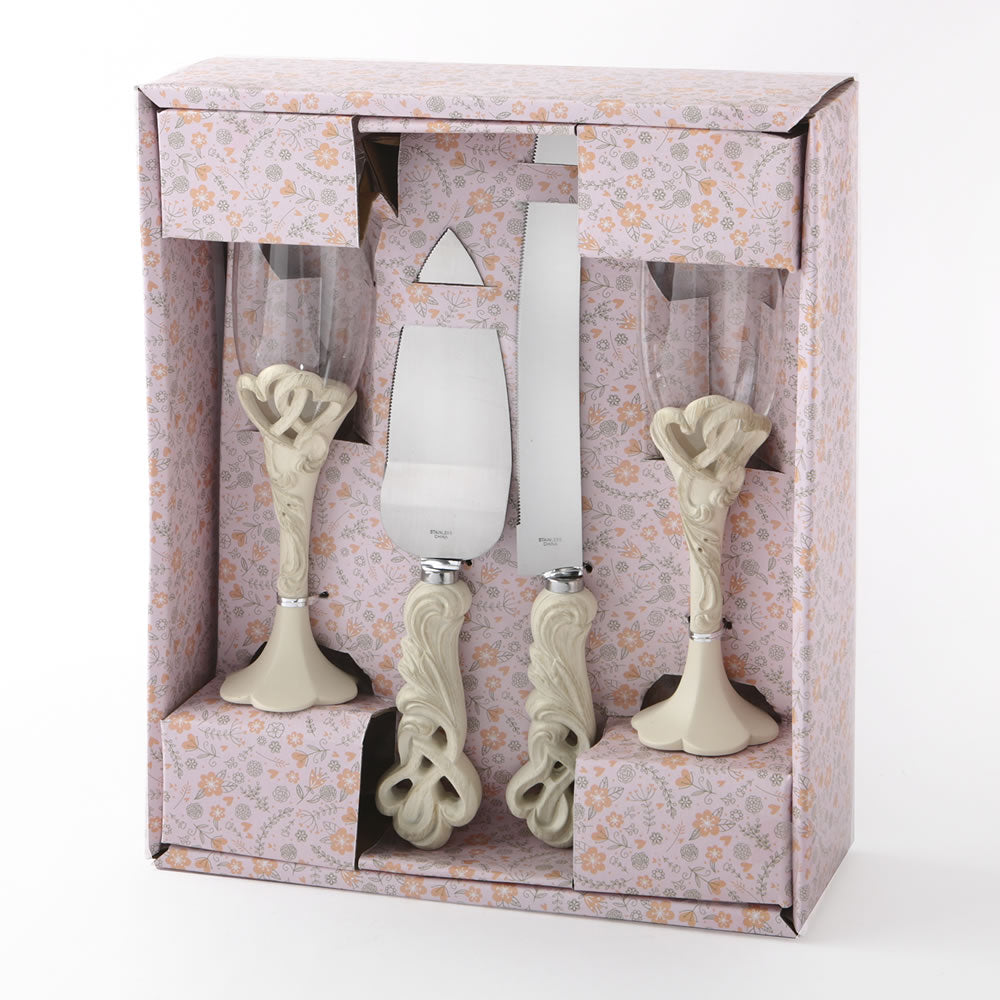 Vintage double heart 4 piece glass and server set
Description
When Love is in the Air, this beautiful vintage double heart themed cake knife, cake server and champagne flute set will complete your event's décor theme.
The cake server has a Stainless Steel silver serrated curved blade. The cake knife has a silver Stainless Steel serrated blade. The server and knife both have solid poly resin handles with an antique ivory finish and a cut-out see-through design of two interlocking hearts. The champagne set features a flute shaped bowl made of glass. Each glass has a poly resin stem with an antique ivory finish. The glasses have a matching design of cut-out see-through two interlocking hearts. Glasses have an 8oz capacity.

This set is packaged in box with a vintage floral design in a light pink color palette and an intricate leaf and flower pattern. The box has a clear plastic display cover for display of the set. The 4 pieces are stylishly inserted into the vintage floral design stage inside the box.

Size of server 10 1/4" x 2"
Size of knife 12 5/8" x 1"
Size of glasses are 9 1/4" tall x 2" wide, capacity 8oz
Cake knife and server have serrated silver stainless steel blades
Cake knife and server have poly resin handles with an antique ivory finish
Flute bowls are made of glass
Flute stems are made of solid poly resin with an antique ivory finish
Each item features a matching cut-out see-through design of two interlocking hearts