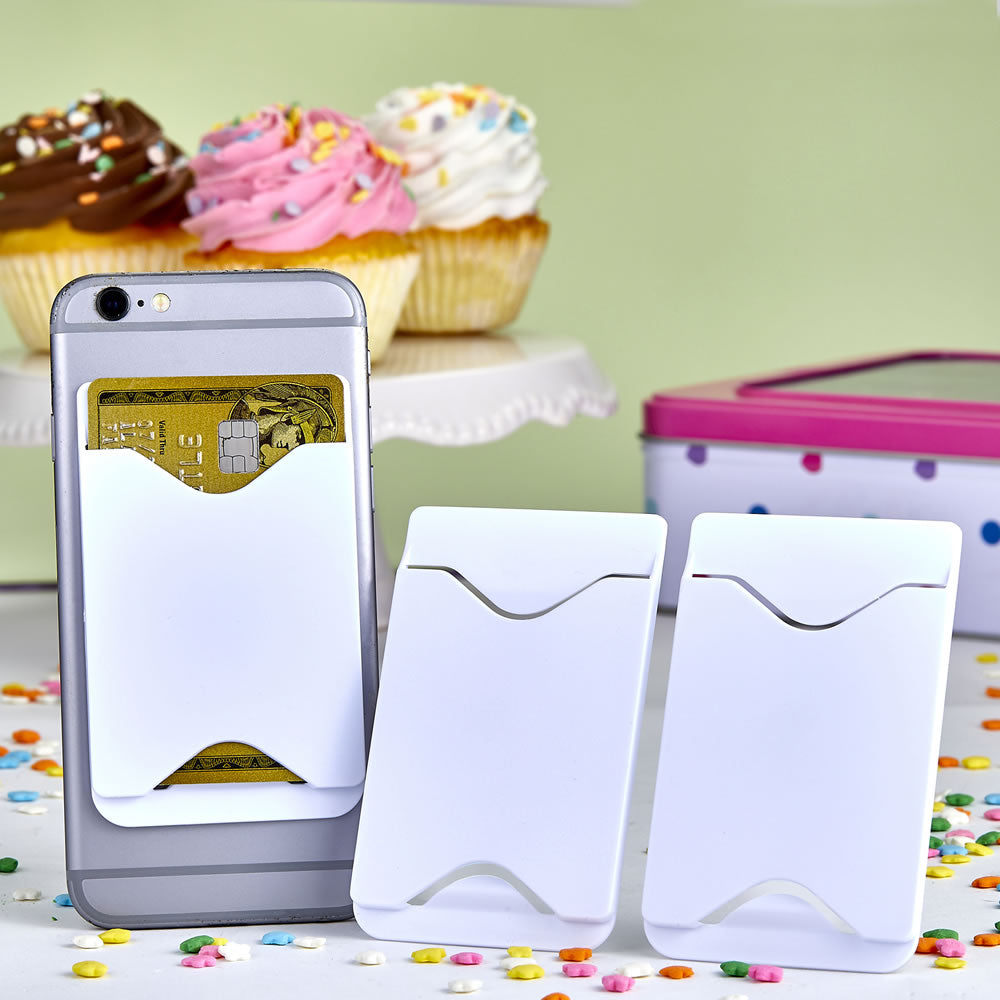 Perfectly Plain Phone Wallet
Description
Everyone carries a phone with them and these Perfectly Plain phone wallets make really practical and useful gifts for any occasion.

These white plastic phone wallets are perfect for placing on the back of the phone of your choice to carry your credit cards or some extra cash.

There is sticky tape included to make placement on your phone safe and secure.

The wallets come bulk packed in a bag.
Size 2 3/4" x 3 5/8"
Made of white plastic
Includes sticky tape for perfect placing on the back of a phone
Great to hold credit cards or extra cash
This practical and really useful phone wallet makes a great gift!