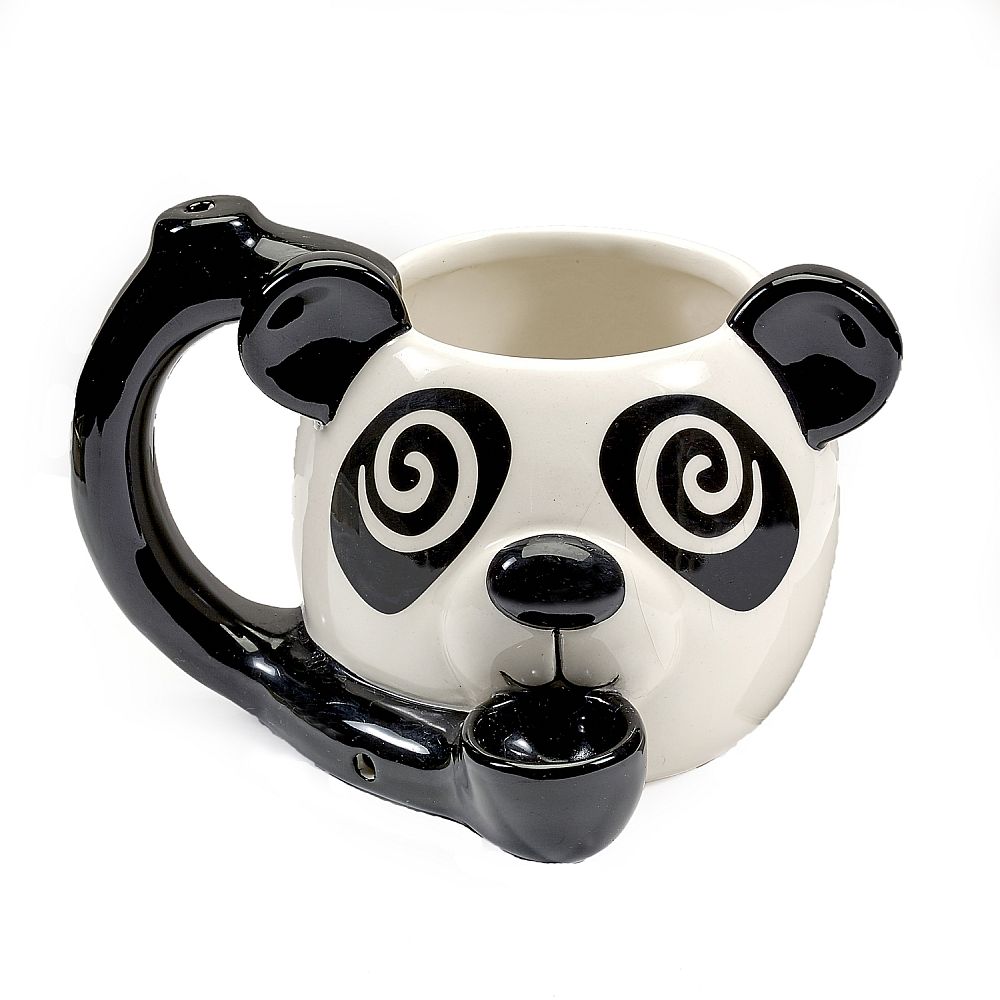 Panda roast & toast mug
Description
Are you looking for a unique and fun novelty gift to offer at stoner events, parties and celebrations? This adorable Panda Roast & Toast Mug is sure to be a conversation starter!

This trendy mug is made from ceramic. It features a panda design in a trendy black and white color scheme. The Panda has fun graphic eyes and huge big ears.

Attached to the front of the mug is a pipe where you can pack your tobacco and light it. The smoke filters up the hollow handle to the mouthpiece on the top, allowing you to enjoy a smoke with your steaming coffee.

Choose a unique on-trend novelty adult gift for a friend! The Panda mug comes packaged in a color box. This product is recommended for adult use only.
Holds approx.19 oz.
Size 6" L x 5" W x 4" H
Made of ceramic
Panda design in black and white
Fun graphic eyes and black ears
Recommended for adult use only