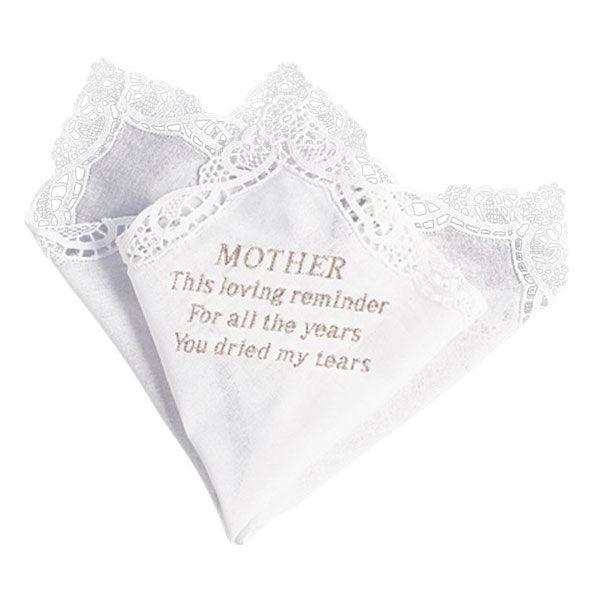 Mother Tears Handkerchief - Mother of the Bride Gift
Description
Mothers Tears Hankie measures 11" square and is made of 100% cotton.

"Mothers Tears" Hankie - A wonderful gift for your Mother to dry her tears as you wed. "MOTHER" "This loving reminder" "For all the years" "You dried my tears". A true heirloom keepsake.

Available in White or Ivory color.