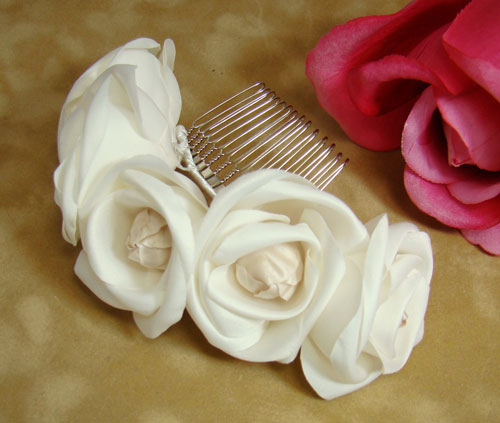 Ivory Roses with Champagne Rum Accent Bridal Comb
Description
This bold and stylish floral hair comb is a perfect addition to your perfectly coiffed bridal up-do.

Five of these silk-inspired tea roses are fastened securely to a hair comb.

This piece will add a touch of floral elegance to any themed wedding.

This piece measures 5 inches in length and 3 1/2 inches in width resting on a 1 1/2 inch comb.