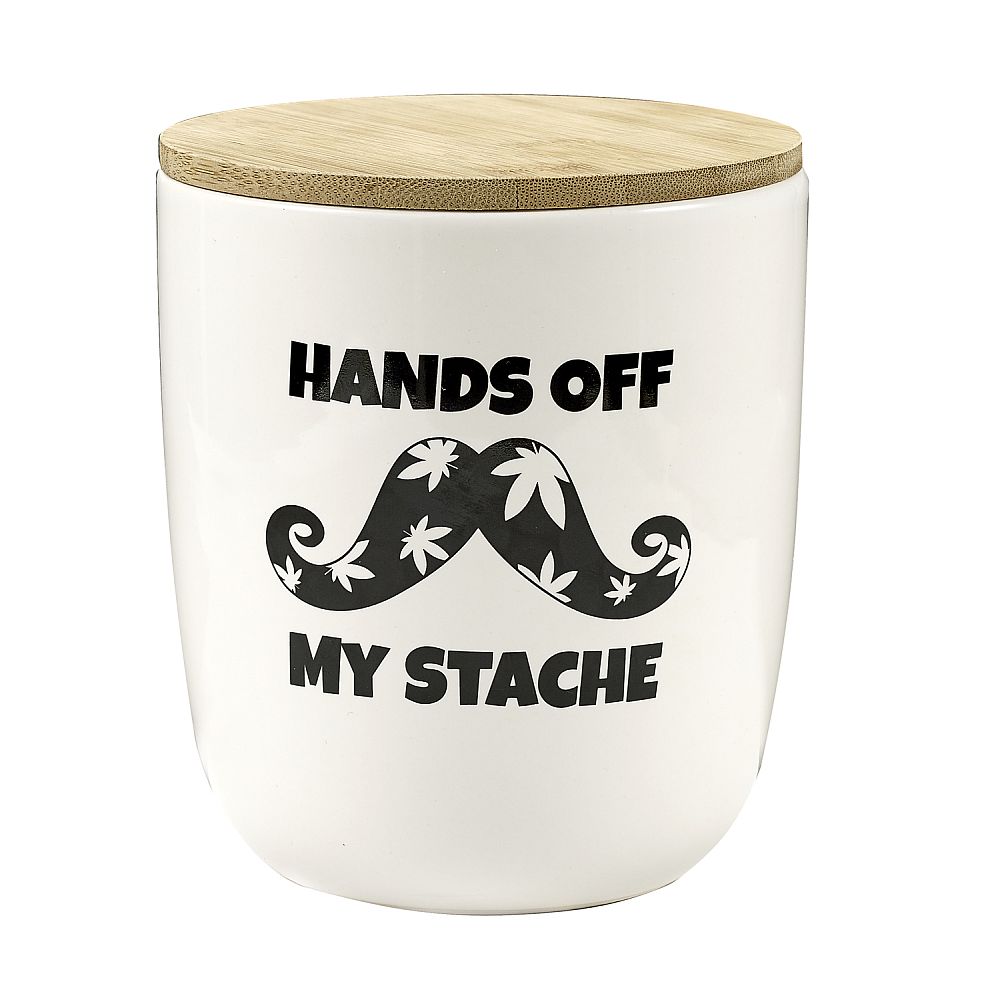 Hands Off My Stache - Novelty stash jar - large
Description
Choose this attractive canister for your kitchen, den, study or living room. Use it as a herb jar, coffee jar, snack jar, spice jar or use it to stash your sweets!

This Novelty Stash Jar is perfect to hold coffee, flour, sugar, coffee beans, teas, small snacks, herbs, spices and loose nuts.

The white jar is decorated with a fun black decal that reads 'Hands Off My Stache' and has a graphic image of a moustache with a leaf design. It has a solid bamboo wood top with vacuum sealer to keep the contents fresh. The large jar holds approx. 32 OZ, one quart and comes packaged in a gift box.

This attractive stash jar makes a great party favor and a brilliant gift for any occasion. It has a generous capacity and will look beautiful in any room of the house. This product is recommended for adult use only.
Size 4.5 x 4.4 x 5 7/8 height
Made of ceramic with a white finish
Holds approx. 32 OZ, one quart
Solid bamboo wood top with vacuum sealer
Fun decal with black words 'Hand Off My Stash' and graphic moustache with leaf design
This product is recommended for adult use only