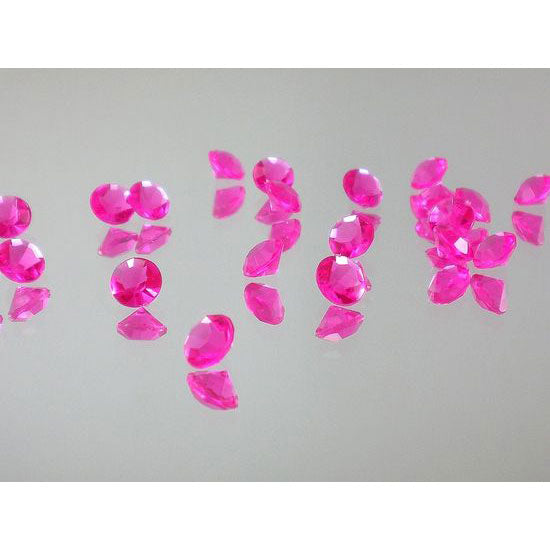 Fuchsia Diamond Confetti Decorations 1 Carat ( Pack of 2000 )
Description
Sprinkle the blink blink diamond confetti on the table, touch up the center pieces with sparks! Add shimmers and shines to your wedding party, bridal showers with flair and elegance of diamonds!


Our diamond confetti is made of high quality faux acrylic with high clarity.
Clarity: Flawless
Cut: Brilliant
No. of pieces: Approx 2000.
Carat: 1 Carat, 6.5mm
Color: Available in Fuchsia color.