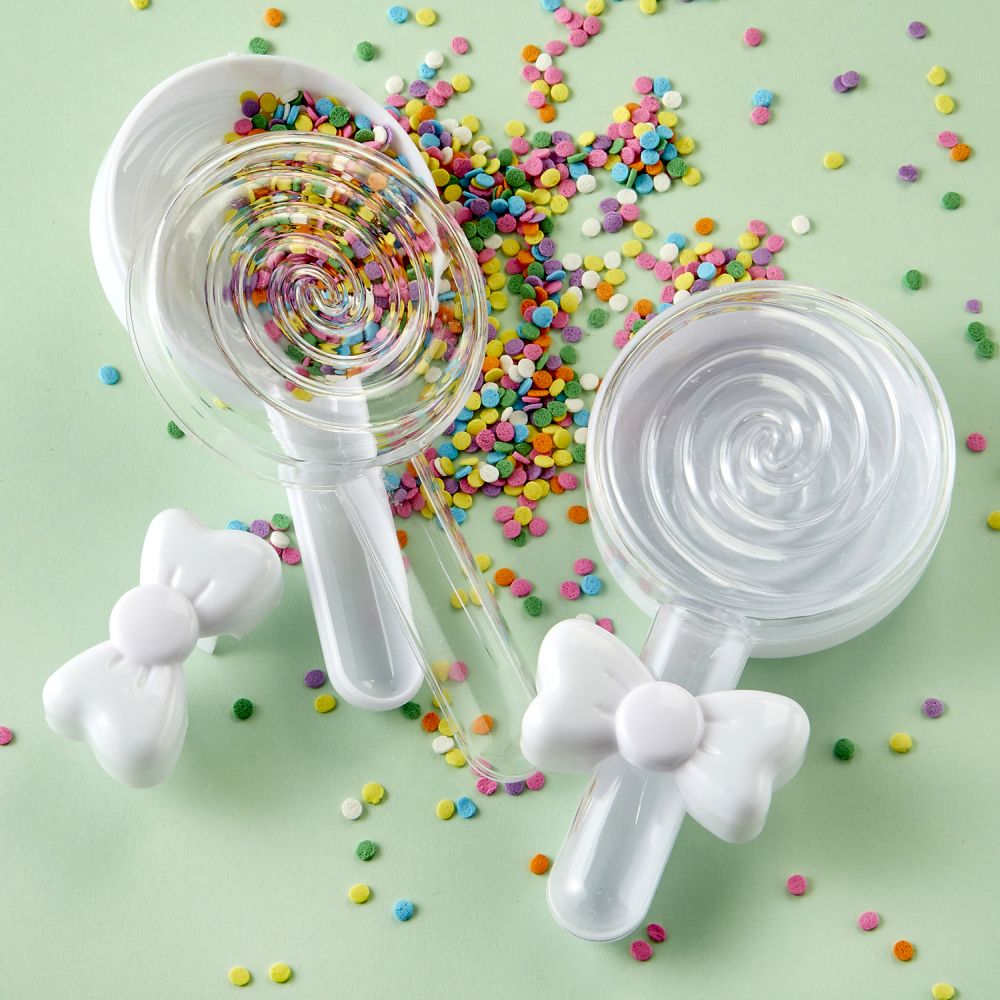 Fillable Lollipop Favor Container
Description
Add a fun and nostalgic feel to your event with fillable lollipop containers. They will bring back fond memories of childhood days.

The lollipop container base is made of white molded plastic. On top is a clear swirled plastic cover for viewing of your filled items. A fun large white bow snaps on to hold the base and the top snugly together while adding a decorative effect.

These trendy lollipop containers come bulk packed.

Get creative and fill the lollipop container with colourful candies, treats or special goodies of your choice. They are ideal for both adult and kiddies events and are sure to get people smiling.
Size 4 3/4" long, 2 1/2" wide
Base is made of white molded plastic
Top is a clear swirled plastic cover for viewing of your filled items
White bow snaps on to hold the base and the top snugly together
Nostalgic fun for all types of events!
****Candy Not Included****