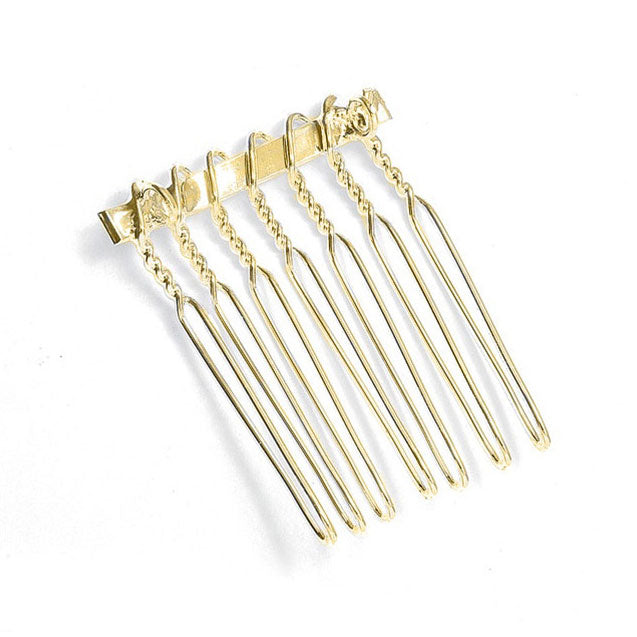 Comb Adapter for Brooches (Silver or Gold)
Description
Most of our brooches can be converted to fabulous hair accessories with our Comb Adapter. Just slide the pin through the comb's special loops to create your hair accessory.

The adapter is not permanently affixed so it can removed as desired so the pin can still be worn as a brooch.

The comb measures 1 1/8" w x 1 1/2" h and is available in Silver or Gold color.