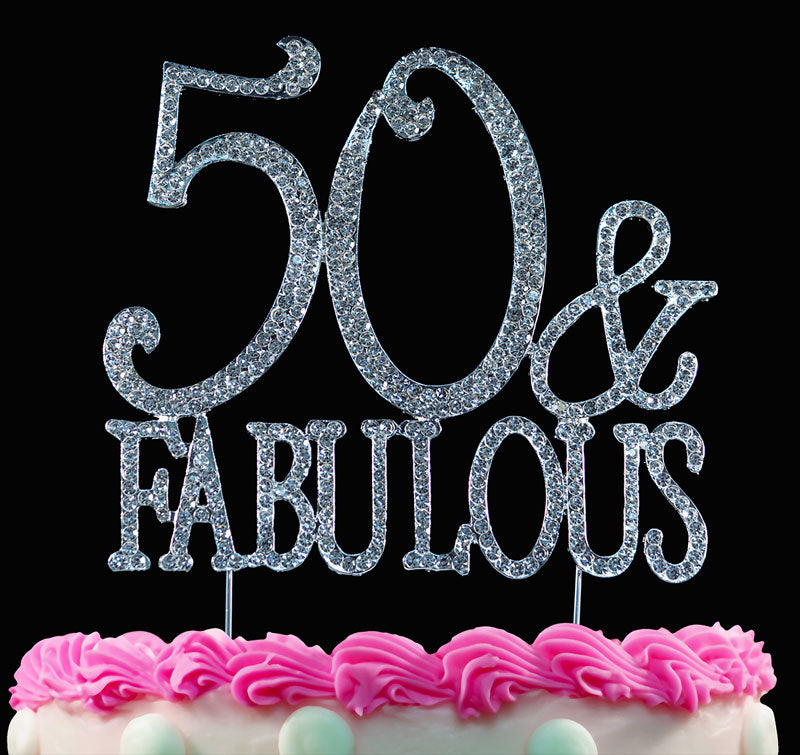 50th Birthday Cake Topper 50 and Fabulous Crystal Bling Caketop Silver or Gold
Description
Crystal cake topper "50 & Fabulous" are made with genuine crystal rhinestones. This stunning décor item will be a hit at your birthday party whether used as a cake topper, place setting, part of a floral arrangement or centerpiece.
Large size about 5" wide and 4.75" tall.
The prongs are approximately 4.5" long and can be trimmed to fit any cake thickness, by simply cutting them to your desired height with wire cutters.
Available in Silver or Gold
color.