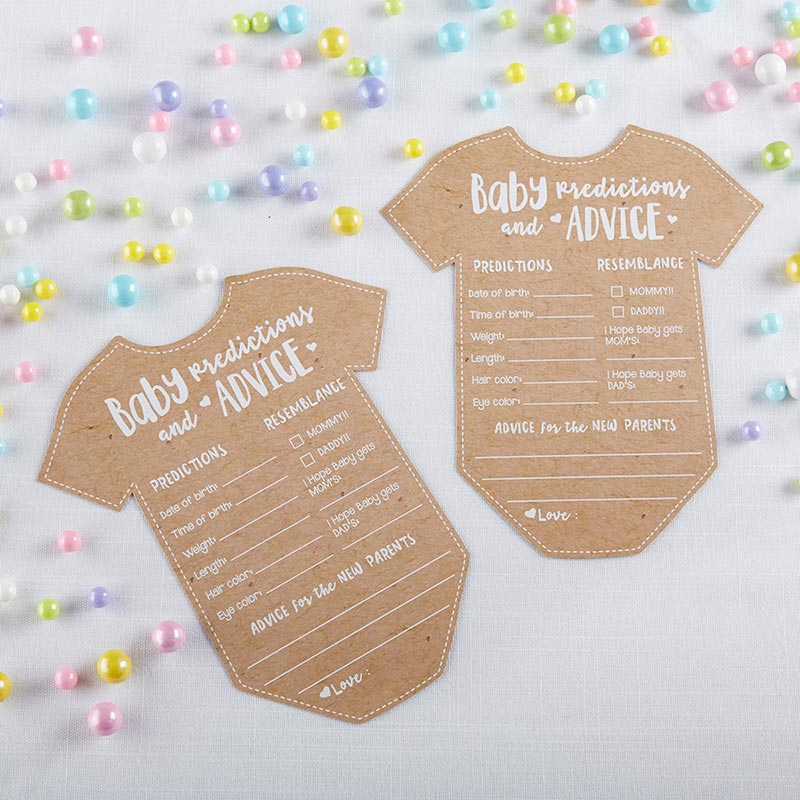 Baby Shower Onesie Shape Prediction Advice Cards Set of 25
Description
Provide a new mom with an invaluable gift using Baby Prediction Advice Cards in adorable gender neutral onesie shapes! The baby shower advice cards have a section at the bottom for guests to fill out any tidbits of advice they have for the new parents, or a space to put their own fun well-wishes!
The advice cards are a fun way to provide heartfelt lasting mementos that get their own special place in the baby book!

-- On faux kraft paper cut into a fun onesie shape, white printed text outlines questions and an advice section for baby shower guests to fill out for the new parents.
-- Sold in sets of 25 Baby Prediction Advice Cards.
-- Made from sturdy cardstock.
-- Shrink wrap with sticker packaging.
-- Advice card measures 5.25" w x 6" h, Packaged cards measure 5.25" w x 6" h x 0.8" d.