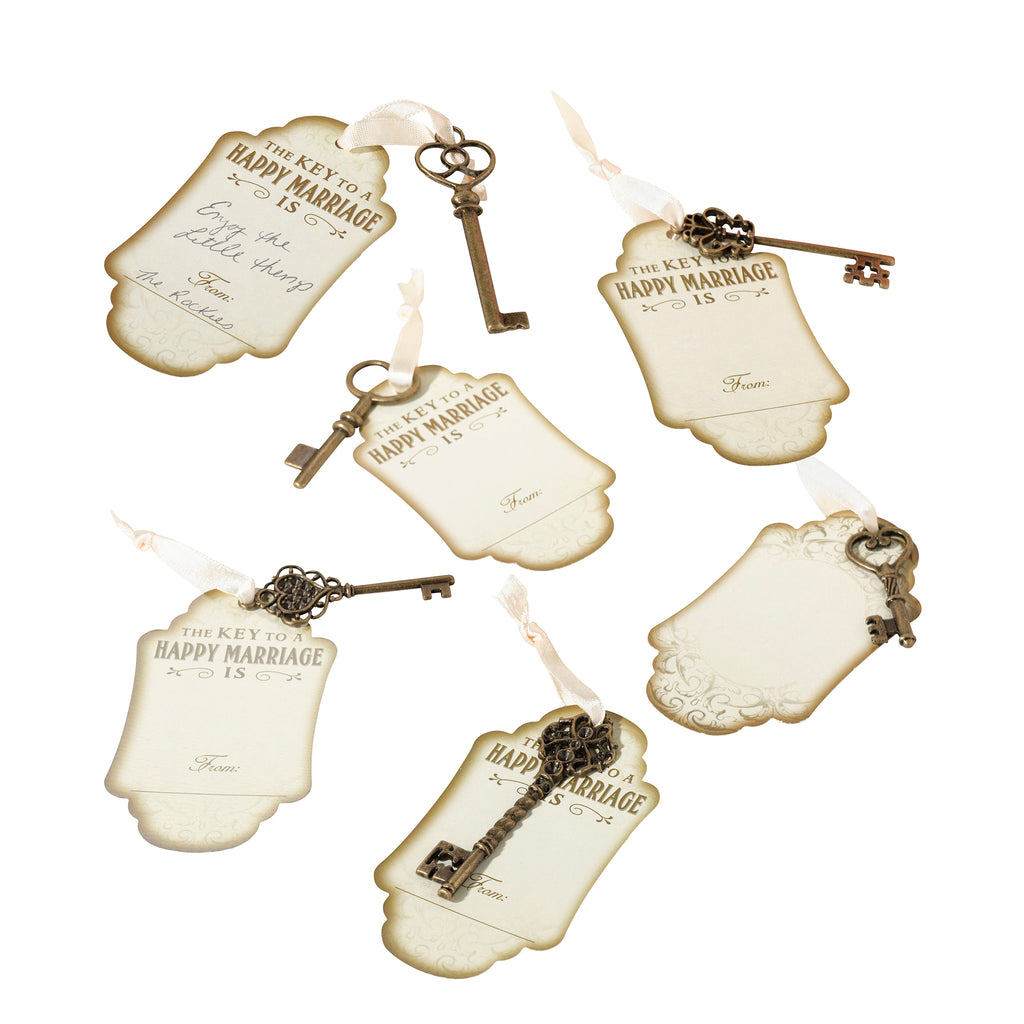 Set of 24 Vintage Bronze Keys and Key Tags
Description
This bronze key tag set is a unique way to start a new guest book tradition at the wedding reception. The cards have the words "The Key To A Happy Marriage Is" across the top and a place for guests to sign their names at the bottom.
They can be displayed on a board or collected in a decorative box, tray or bowl. Each tag comes with a key and ribbon.
There are 24 keys in 6 styles and 24 tags with ivory ribbon.