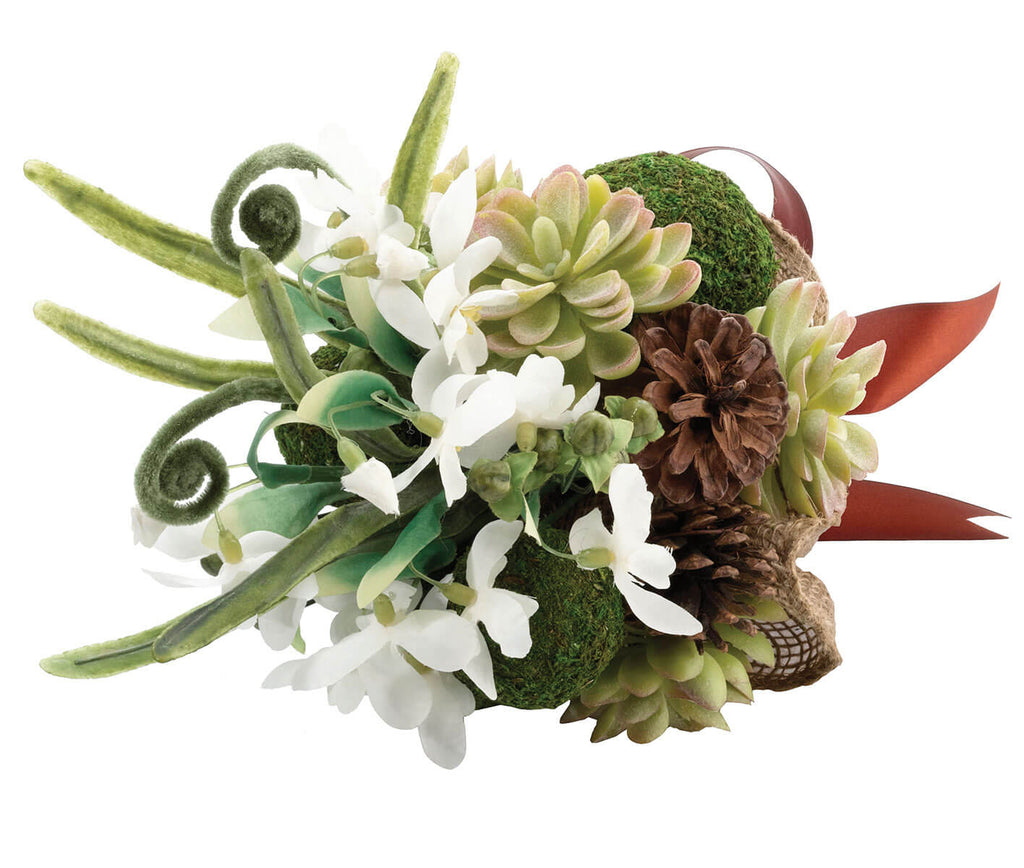 Woodland Succulent and Moss Bouquet
Description
This enchanting moss wedding bouquet combines beautiful hues of green and brown with a splash of white for a natural and elegant floral accessory.
Succulents, flowers, moss, pine cones and peps make up this one of a kind bouquet.
The handle is covered in brown satin ribbon and the bouquet measures 7".