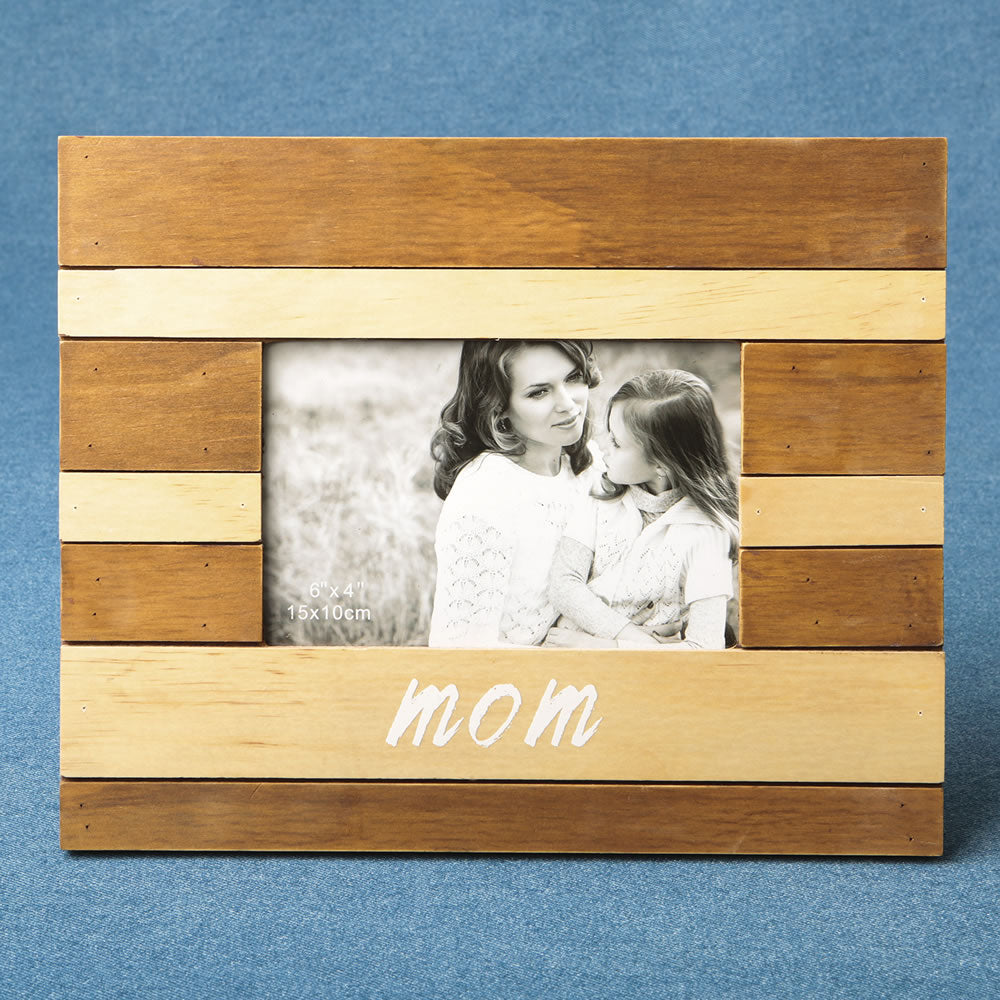 Wood two tone frame - MOM
Description
Offer Mom a magnificent gift on Mother's Day, her Birthday or other special occasion!

This beautiful frame is made from wood and features a striped look with two tones of wood color.

The word MOM is printed at the bottom and has a hand painted look in white wash lettering.

Delight your shoppers when they find these sentimental frames on your shelves, they make wonderful gifts that will become family heirlooms.
Size 10" x 8 1/4"
Wood two tone frame - MOM
Made from wood
Horizontal striped wood look with 2 tones of wood
White washed lettering with hand painted look reads MOM
Packaged in a white box
A fabulous gift for Mom for Mother's Day, her birthday or other special occasion!