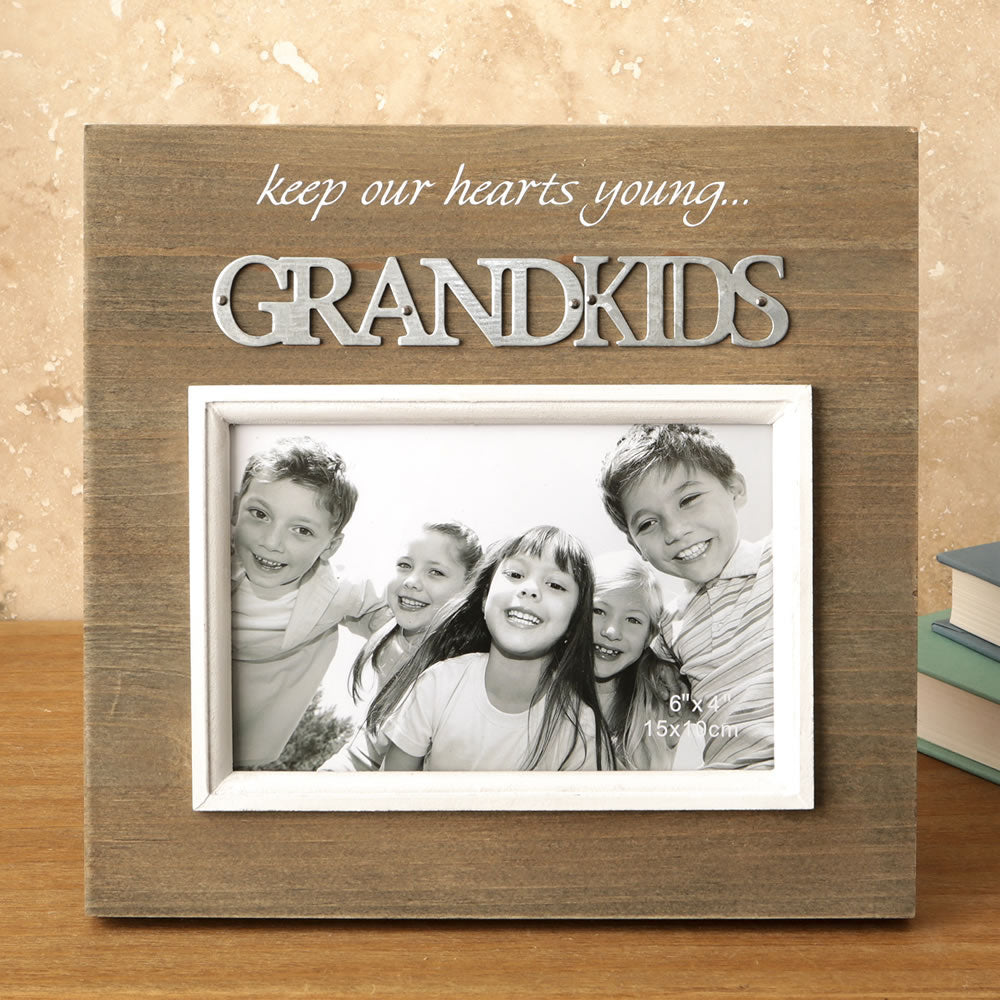 Wood frame with raised metal words - 6 x 4 - GRANDKIDS
Description
Delight the Grandparents with a stunning photo of their Grandkids in a beautiful frame with a sentimental message.

Grandkids 'keep our hearts young' and this frame says it all. This premium design is crafted from wood with a distressed wood finish.

The word GRANDKIDS is written in bold, raised metal letters on the top and a lovely off white inner border surrounds your 6 x 4 picture. The frame can stand on an easel or be hung using the hook on the back.

Offer your shoppers the choice of a special gift that is designed especially for Grandparents.
Size 8 1/4" x 8 1/2"
Wood frame with raised metal words - 6 x 4 - GRANDKIDS
Made from wood
Distressed wood finish
Words 'keep our hearts young'
Raised metal letters read GRANDKIDS
Off white inner border
Holds a 6 x 4 photo
Stands on easel or has a hook to hang
Packaged in a white box
A wonderful, thoughtful gift for grandparents!