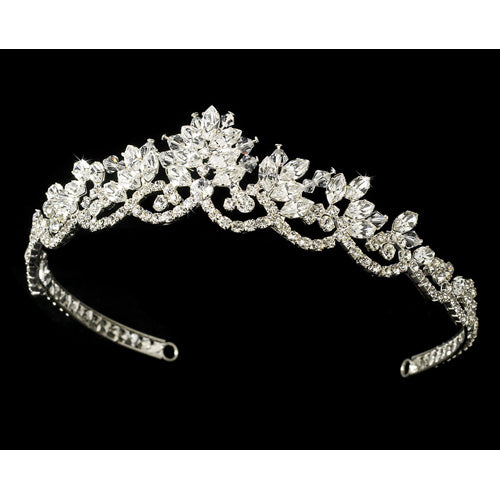 Vintage Inspired Bridal Tiara
Description
Stunning and vintage-inspired, this tiara shimmers with an artistic arrangement of rhinestones and swarovski crystals. Perfect for your modern or vintage wedding.

The ornamented portion of the band measures 8-1/2" wide and 1-1/2" tall, and rhinestones encrust the remaining combined 5" of the band.

The piece ends in two loops that allow you to fasten it in your hair with bobby pins.