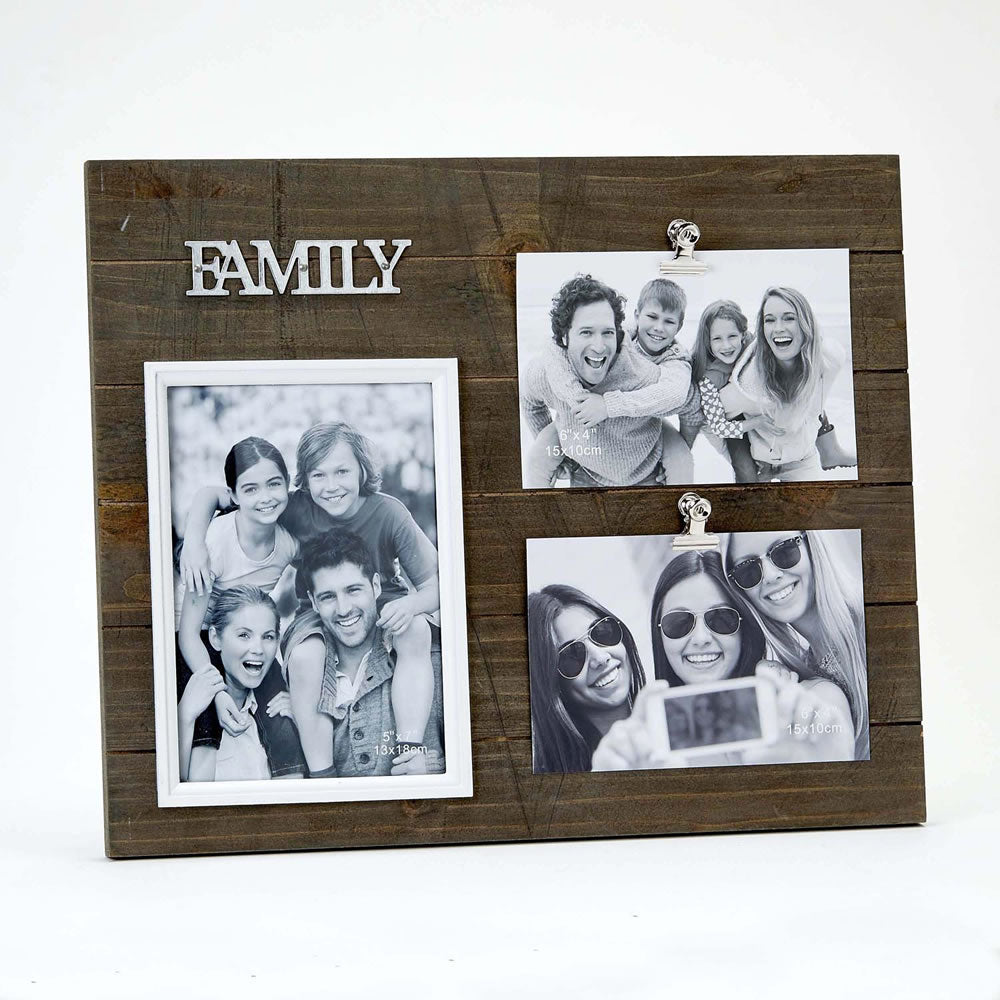 triple wood Family frame - Holds one 5x7 and two 4x6 photos
Description
Create a wonderful display of treasured Family moments with this on-trend distressed wood frame. It can stand on a shelf or table or hang on a wall.

This stunning frame is crafted from wood and has an on-trend distressed finish. The word FAMILY is formed from metal in the top corner.

The frame holds two 4x6 horizontal photos, each with a silver metal clip. It also holds one vertical 5x7 photo in an inner frame with a white border.

You can choose to stand the frame on a side table, mantle or shelf using the easel back. You can also hang up the frame using the saw tooth on the back. The frame comes packaged in a white box.
Size 14" x 11.5" x .5"
Made from wood with a distressed finish
Metal word FAMILY
Holds one vertical 5x7 photo in a white frame
Holds two horizontal 4x6 photos each with a silver metal clip
Easel back for table top, has a saw tooth on back for hanging too