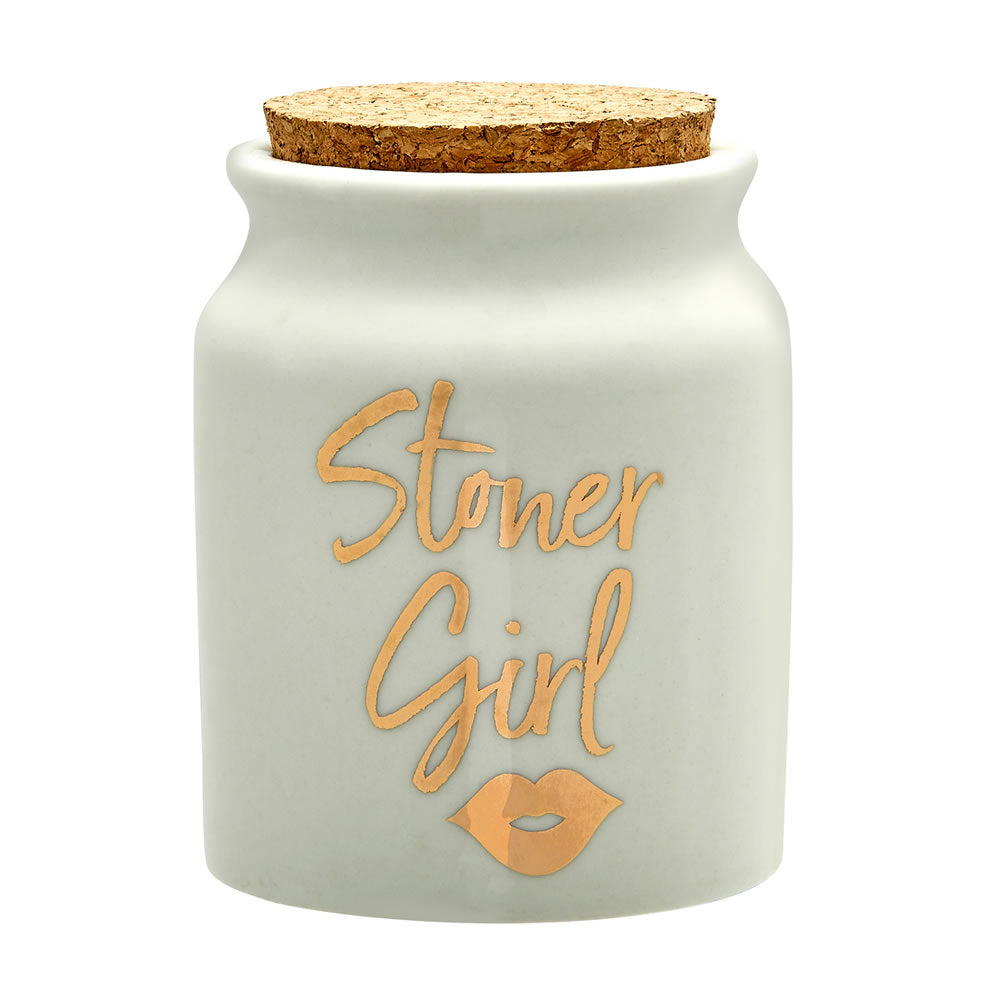 stoner girl stash jar - white with gold letters
Description
Here is something cool for the ladies! A fun stash jar with a Stoner Girl message makes a trendy gift idea.

This stash jar is made of ceramic with a glossy white finish. It features the words 'Stoner Girl' and a pair of lips in a fabulous gold color.

The stash jar is ideal to store teas, coffees, herbs, spices and medical herbs. The tight-seal cork ensures that your herbs are kept fresh for months and that the sensitive material is protected from light. The jar comes packaged in an acetate box. This product is recommended for adult use only.

Our new collection of on-trend stash jars are a must-have for the novelty shelf in your store. These Stoner Girl Stash jars make cool adult gift ideas for a trendy friend or family member.
Size 4" x 3" x 3"
Made of ceramic
White finish with gold lettering
Cork lid protects sensitive contents from light
A super cool gift for the ladies!