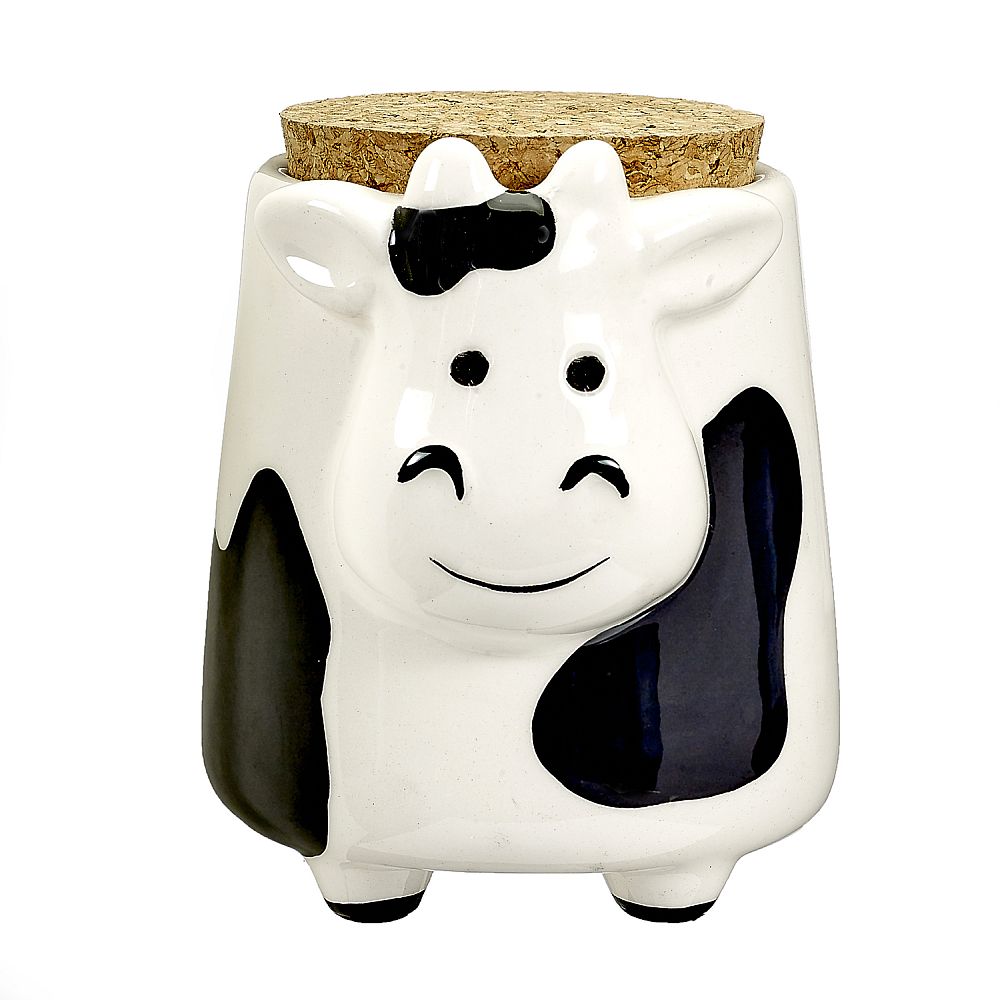 SMILING COW STASH JAR
Description
This fun cow is sure to put a smile on your face! The stash jar makes a great addition to a kitchen shelf or kitchen island in any trendy home.

This trendy stash jar is made of ceramic. It features an adorable black and white cow shape. The cow has raised horns on top and extended feet on the bottom.

Use the jar to store teas, coffees, herbs, spices and medical herbs. The tight-seal cork ensures that your herbs are kept fresh for months and that the sensitive material is protected from light. The Smiling Cow stash jar comes packaged in an acetate box. This product is recommended for adult use only.

Pair up with our matching Smiling Cow Roast & Toast Mug and you have the perfect gift for a stoner friend or family member.
Size 3 x 3.25 x 3.5
Made of ceramic
Adorable black and white cow shape
Raised horns on top and extended feet on the bottom
Cork lid keeps contents sealed and fresh for months
This product is recommended for adult use only