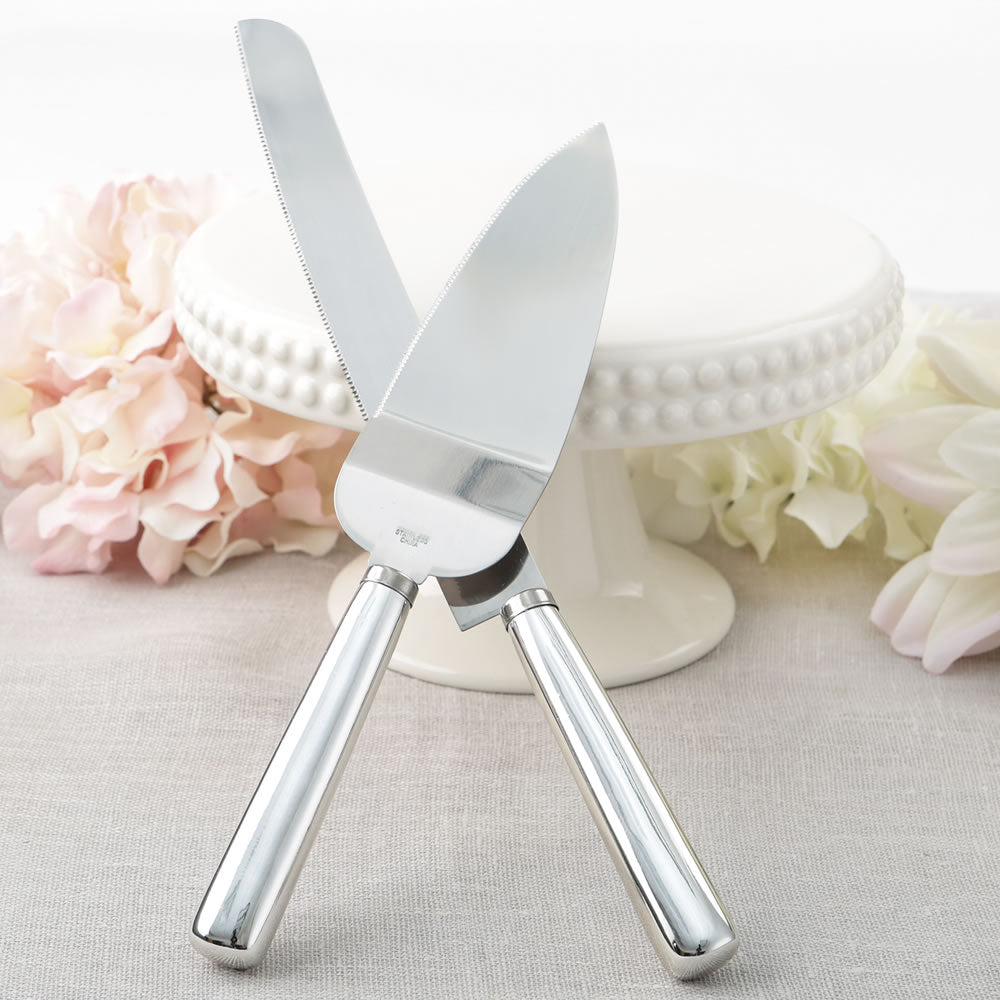 Simple elegance classic silver stainless steel cake knife set
Description
The timeless design of this classic cake knife set will enable you to enjoy it for many years to come.

This stylish set consists of two pieces.

The first is a cake server with a stainless steel silver serrated curved blade. The second piece is a cake knife with a silver stainless steel serrated blade.

Both pieces have solid poly resin handles plated in a metallic silver finish.
Size server 10" x 2"
Size knife 12 1/4" x 1"
Simple elegance classic silver stainless steel cake knife set
2 piece set
1. Cake server with a stainless steel silver serrated curved blade
2. Cake knife with a silver stainless steel serrated blade
Both pieces have solid poly resin handles plated in a metallic silver finish
Packaged in a white bottom box with a silver Hampton Link design
Box has clear plastic display cover
The cake set is inserted into the silver Hampton Link stage inside the box
This classic and timeless design will be enjoyed for many years to come