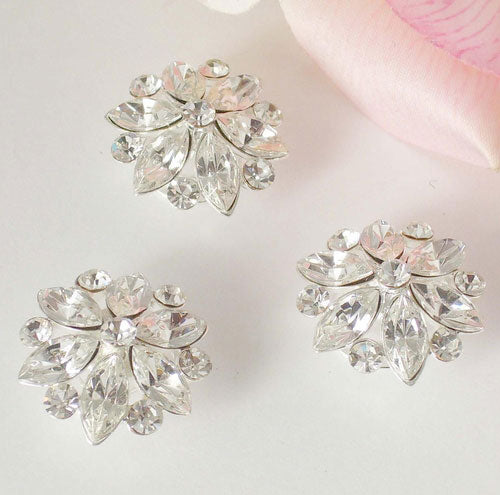 Silver Clear Stones Floral Hair Accents Twist Ins - Set of 2
Description
These astounding twist ins are very easy to use and add a shimmering touch to any elegant hair style.

Available in Silver with Clear stones. This hair accessory is perfect to bring the whole look togeather. Brides are dying to have their hands on these! Dont be the only one to miss out!

Elegant pearl & crystal bridal hair twist in's. Each crystal accent measures about 1/2" wide on a flexible metal twist in. Just insert the twist and spinn until the accessory is secure into your hair. Sold in Set of 2.