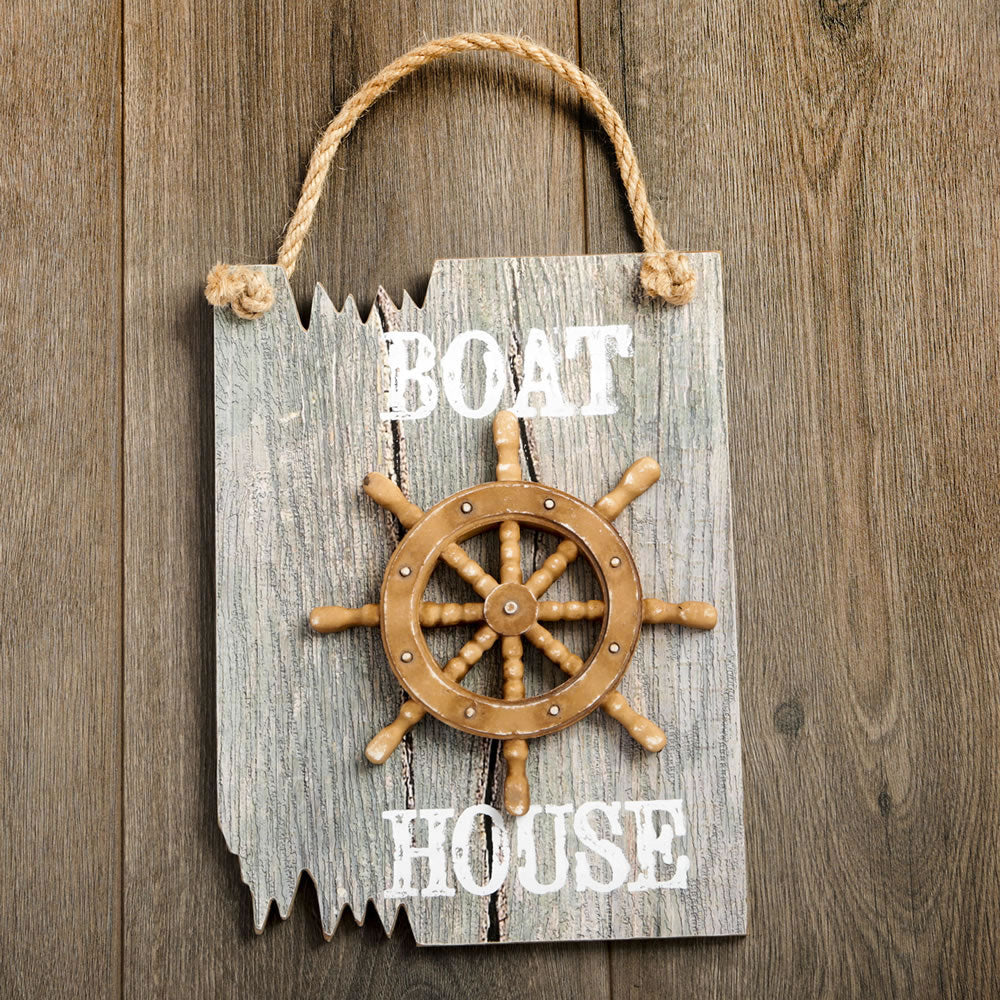 Ships Wheel Plaque - BOAT HOUSE in white - driftwood edge
Description
Looking for stunning beach themed decor pieces? This plaque is the perfect addition to your seaside cottage or beach-inspired living space.

The plaque is fashioned from a piece of wood with rough jagged edges offering an authentic real driftwood look. In the center is a rust-look ships wheel.

The words BOAT HOUSE are written in bold white letters on the top. The plaque is easy to hang on a wall using the real rope attached.

Thrill your clients with a fresh display of beach themed decor pieces that they will be delighted to purchase.
Size 11" x 8 1/2" x 1/4"
Size to top of rope 15 1/2"
Ships wheel plaque - BOAT HOUSE in white - driftwood edge
Made from wood
Jagged edges for real driftwood look
Rust look ships wheel
White letters BOAT HOUSE on the top
Real rope for easy wall hanging
Packaged in a brown box
A great decor piece for a seaside cottage!