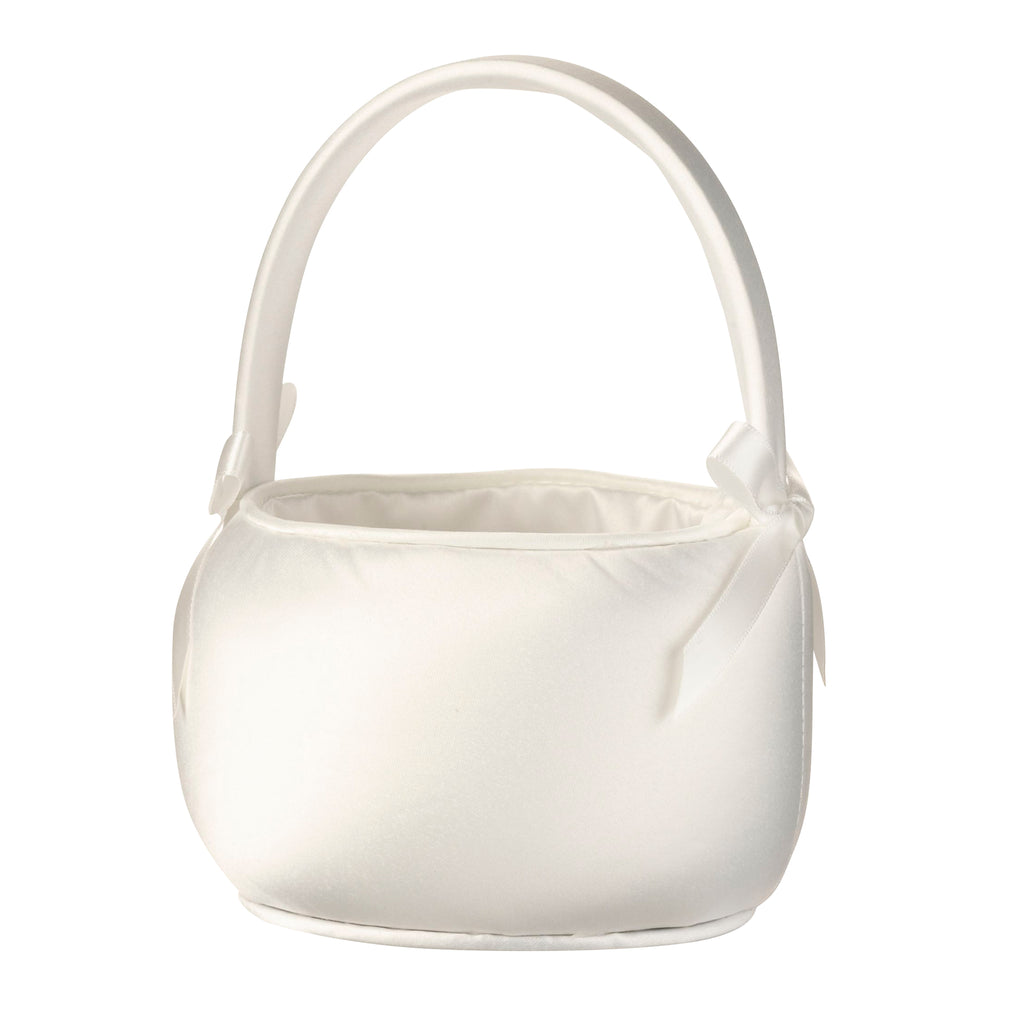 Round Satin Flower Girl Basket Off-White
Description
This simple off white flower girl basket is the perfect accessory for your wedding ceremony. The petite size is ideal for a small flower girl.
The round padded shape is soft and easy to carry. Its simple design, with bows on each side of the basket, will show off the flowers or petals inside.
Basket stands 6.75 inches tall.