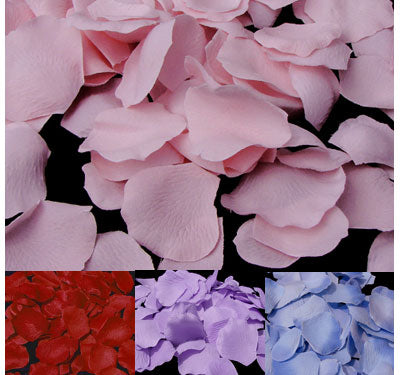 Rose Petals Silk FLower Petals (100 per pack; 26 Colors)
Description
Sprinkle your ceremony with rich colored silk rose petals. Nothing says romance like plush petals showering everything from your table centerpieces to your aisle.

These charming silk flower petals come in a clear plastic box and each box contains 100 petals.

Available in 26 colors: AB Rose, Amethyst, Aqua, Black, Brown, Burgundy, Coral, Cinnamon & Peach, Desert Rose, Fuchsia, Gold, Green, Ivory, Lavender, Light Blue, Navy Blue, Periwinkle, Pink, Plum, Red, Royal Blue, Silver, Turquoise, White/Green, White, Yellow color.