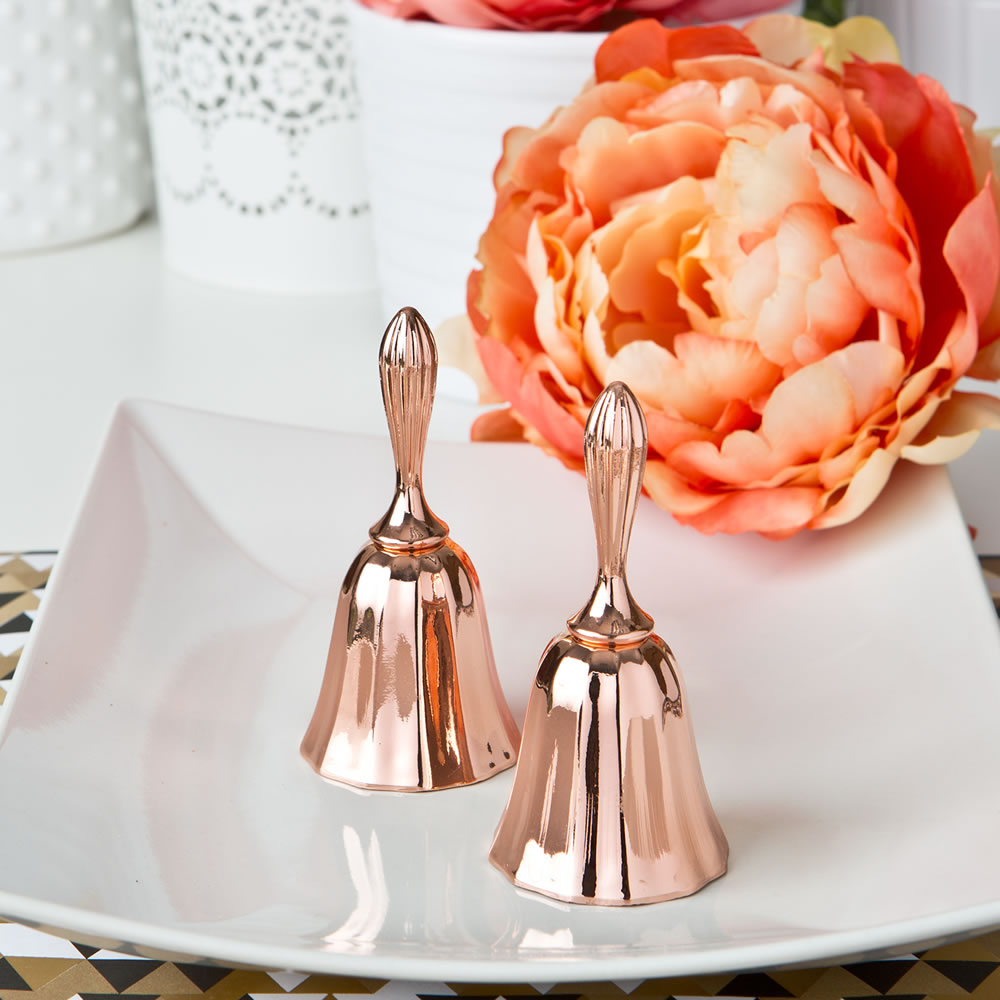 Rose Gold Metal Kissing Bell Or Wedding Bell
Description
Add a fun and loving element to your event, let your guests ring these little bells every time they want the newly weds to kiss!

Wedding bells ring out and the newly weds are ready to start their life as a couple! Adorn your reception tables with these delightful kissing bells and keep the loving mood going.

These quality bells are made from cast metal and plated in a vibrant rose gold finish. They have a ridged design creating shadows, textures and complex reflections on the sides of the bell. A metal clapper is included for excellent ringing quality and sound.

Size is 3 3/4" tall 1 3/4" wide
Rose gold metal kissing bell or wedding bell
Crafted from cast metal
Plated in a vibrant rose gold finish
Ridged design creating shadows, textures and more complex reflections on the sides of the bell
Metal clapper is included for excellent ringing quality and sound
Packaged in a white box
A fun and meaningful favor to add style to your wedding reception tables