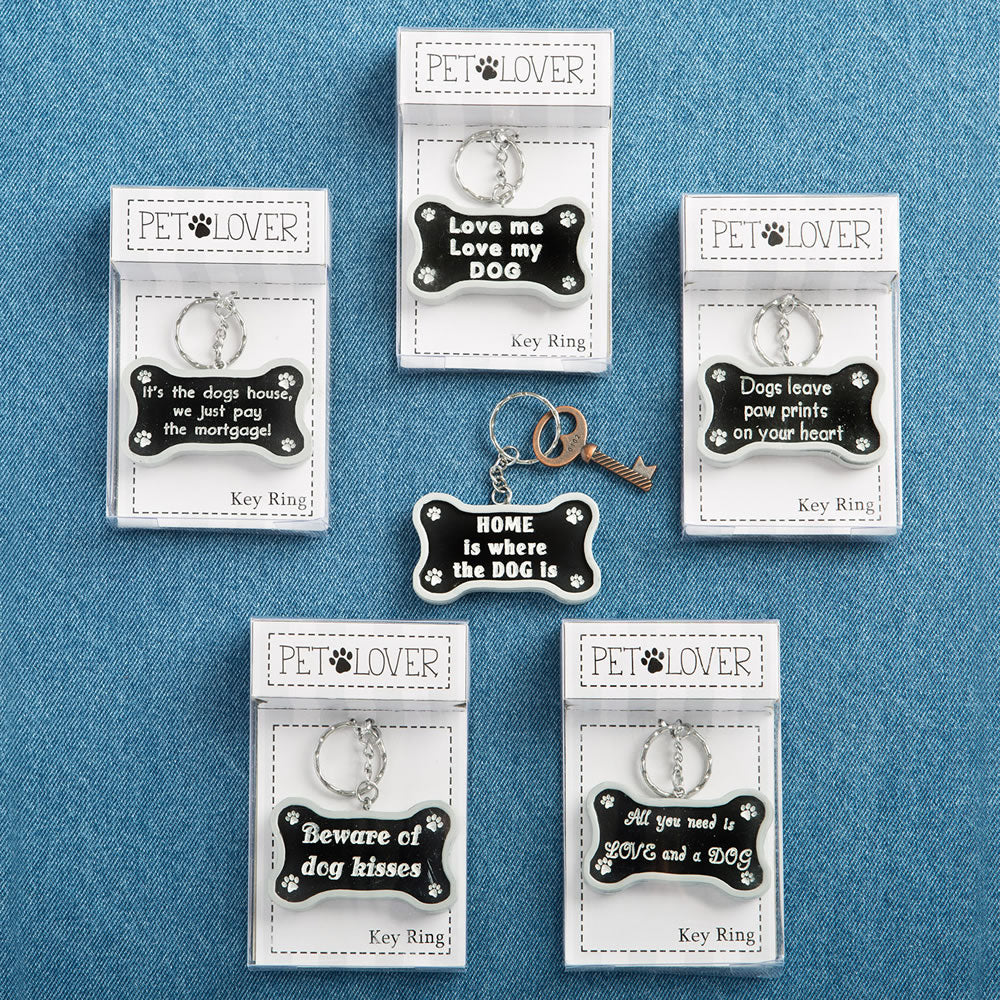 Pet Lover Key Chains
Description
Choosing a gift for your pet lover friend is a breeze with these fun key chains! There are six different cute sayings to put a smile on their faces!

At Fashioncraft® we are always on the lookout for unique and fun gift ideas and pet lovers cannot be left out! Delight your friends and family members with a special pet lover message.

Our key chains are crafted from poly resin in the shape of a dog's bone. Six cute sayings are written in white on a black background and little paw prints in the corners add an adorable touch. The bone attaches to an all metal key chain and key ring.

These unique and fun gifts are sure to cause some giggles when your clients find them on your shelves!
Size is 3 1/4" x 2 3/8"
Pet lover key chains
Made from poly resin
All metal key chain and key ring
Crafted in the shape of a dog's bone
6 cute different sayings
White writing on black background
Fun paw prints in the corners
Packaged in acetate box
Stunning display stand adds visual appeal and accessibility for customers
Must be purchased in sets of 12
A fun gift for a pet lover family member or friend!