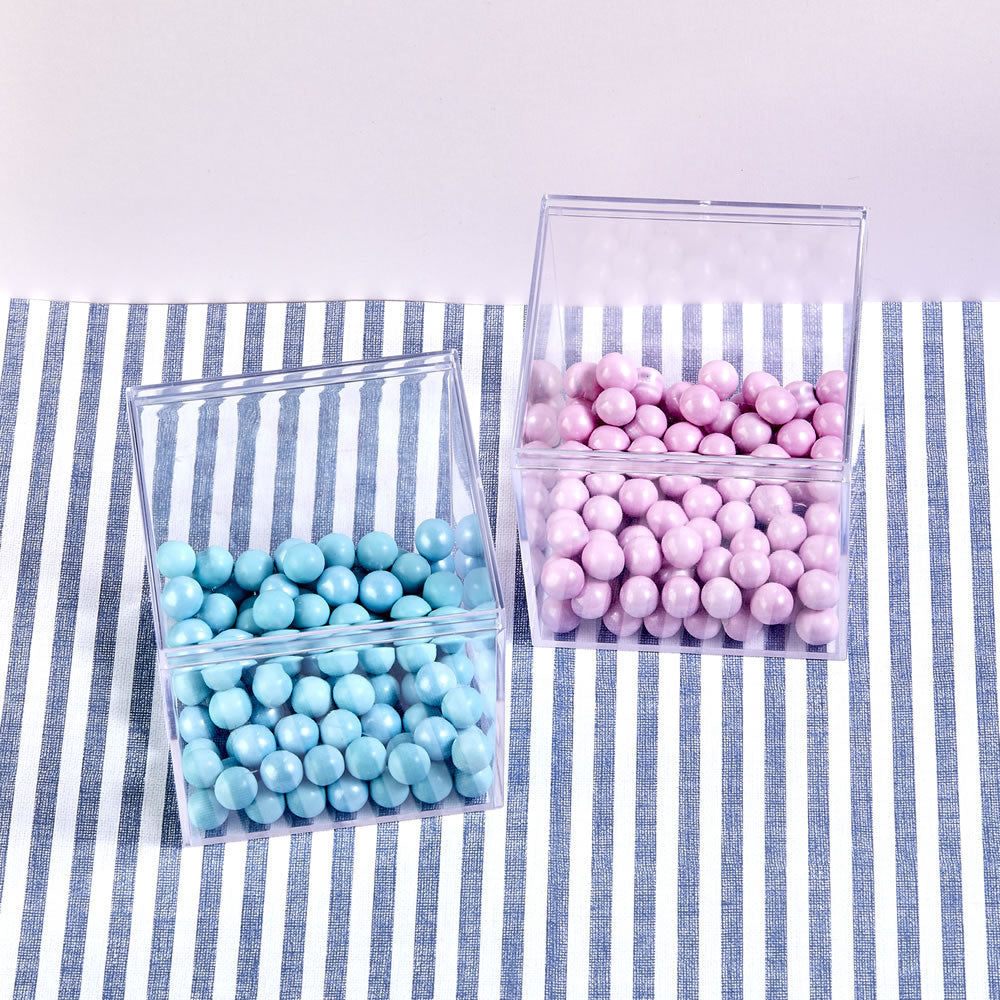 Perfectly Plain Collection Large Clear Plastic Cube Box
Description
Use these fun and versatile large cube boxes to decorate your event tables. Fill with treats, candies, collectibles or sentimental scrolled messages for your guests.

This versatile large box is made of clear plastic. It has a sturdy construction in the shape of a classic cube.

The top can be removed for easy access to fill the box with treats of your choice.

The box is food-safe, making it ideal for candy, chocolates and other edible delights. It comes bulk packaged in a clear cello wrap.
Size 3 1/4" x 3 1/4"
Made of plastic
Sturdy construction in the shape of a cube
Top removes to open and fill with your items
Food-safe, great for candy treats