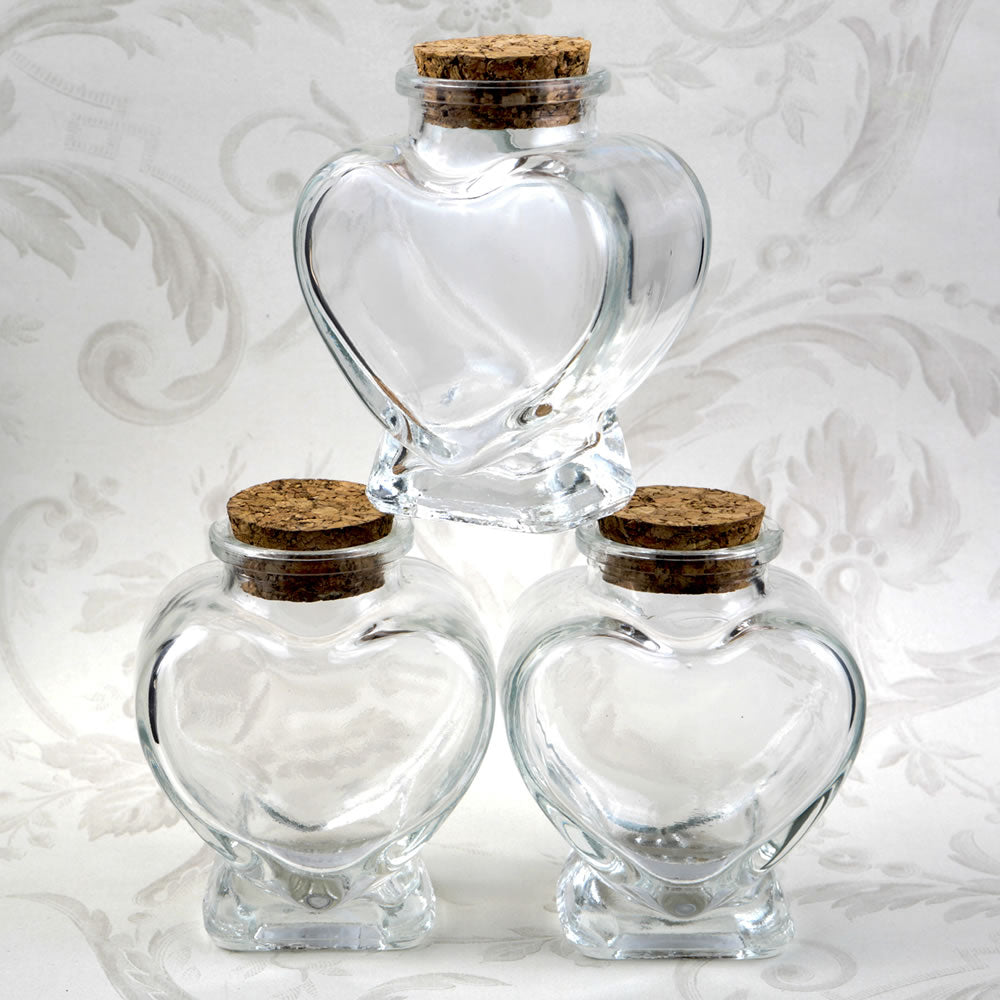 Perfectly Plain Collection Heart Shaped Glass Jars
Description
Your guests will know they keep a special place in your heart when they receive these useful and cute heart jars filled with a special treat that you choose.

Part of Fashioncraft®'s exclusive Perfectly Plain Collection, each 3 fluid-ounce capacity glass jar has a lovely heart shape with a sturdy flat base and a removable cork stopper for a tight seal.

As a heartfelt personal touch, the top of each jar is perfectly sized for the application of a personalized label of your choice. Labels are not included.

Fill the jars with treats, a sentimental message and delight your guests with a lovely favor to take home.
Size 3" tall x 2.5" wide x 1.875"
Made of glass
Heart shape with a sturdy flat base
Removable cork stopper for a tight seal
Perfectly sized for a personalized label, label not included
Bulk packed