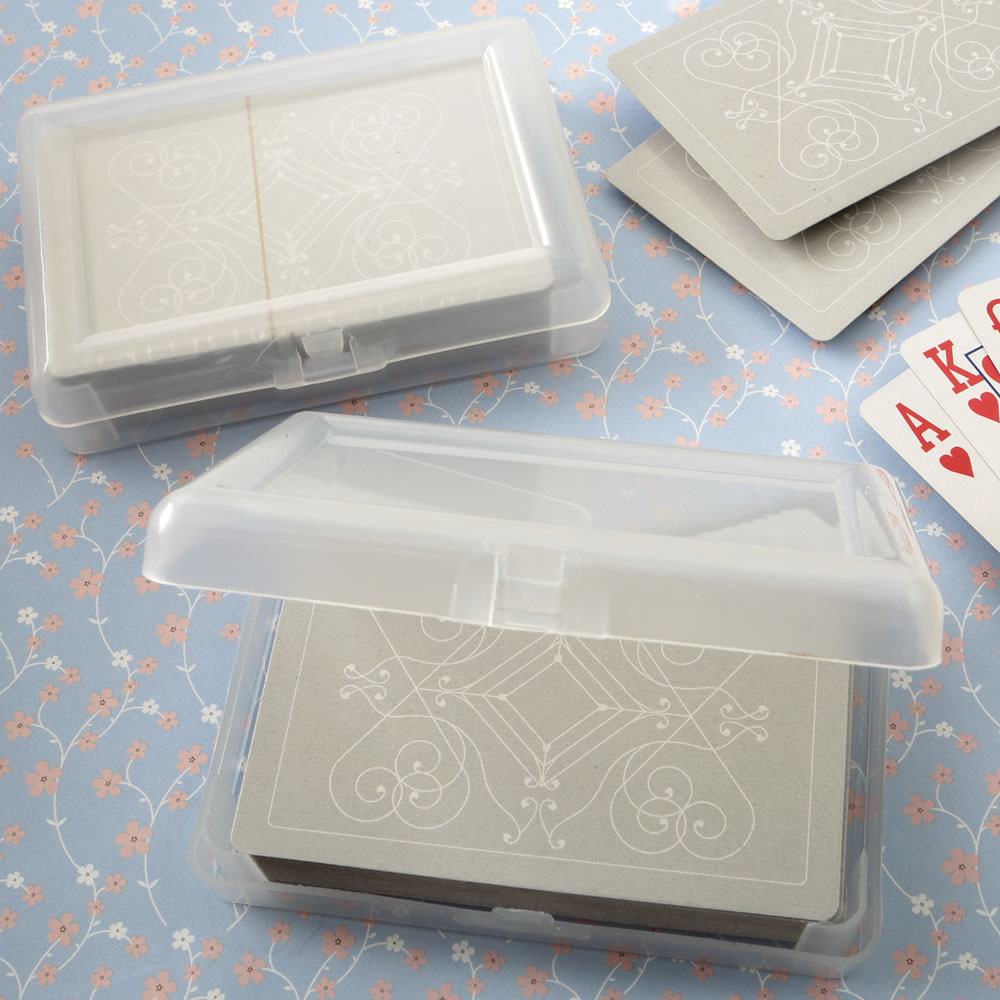 Perfectly Plain Collection Designer Top Playing Cards
Description
These Perfectly Plain playing cards will give you a winning hand at your next event. Offer them as favors and win your guests over.

This favor consists of a full deck of playing cards that have a light silver top with a geometric and curlicue design.

They are packed in a molded plastic case that opens like a book to reveal the playing cards inside. The durable case protects the cards for long term use.

A fun favor for parties and other celebrations.
Size 2.5" x 3.75" x .075"
Perfectly Plain Collection designer top playing cards
Full deck of playing cards
Cards have a light silver top with a geometric and curlicue design
Molded plastic case opens like a book to reveal the cards inside
Durable case protects the cards for long term use
Cards packaged in a frosted plastic case
Bulk packed in a poly bag
A fun favor for parties and other celebrations