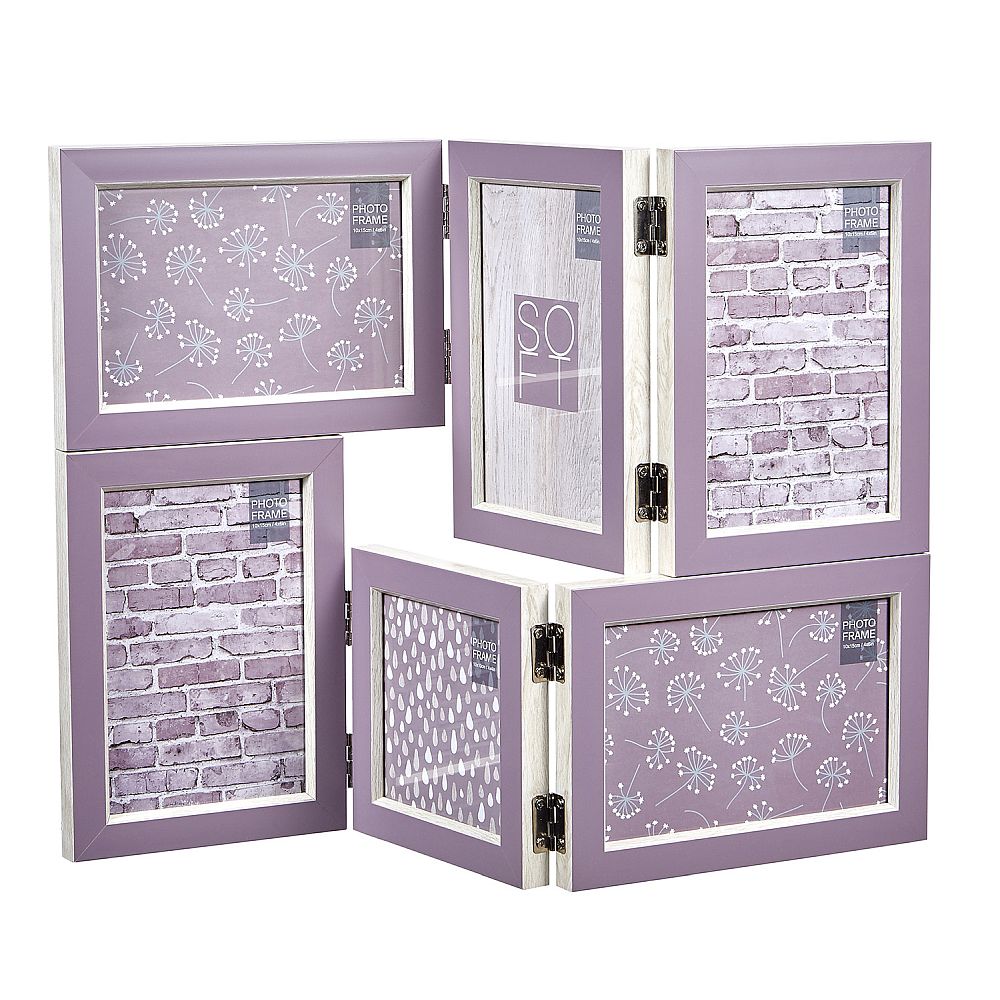 LAVENDER FOLDING COLLAGE
Description
Create a fabulous gallery-style wall display with this innovative pink folding collage. The unique hinges allow it to stand in several different ways.

This collage frame is made of MDF. It holds 5 - 4x6 photos and 1 - 4x4 photo. The collage frame has unique hinges so it can stand in several different ways.

The frame comes with 2 hook for hanging on a wall. You can also choose to stand it on a shelf or table. Comes packaged in an open gift box.

A versatile gift idea that will show off your special photos for any occasion from a baby shower to a birthday, an anniversary, graduation and your family vacation!
Size 17.5" long x 12.25" tall x 0.25" thick
Holds 5 - 4x6 photos and 1 - 4x4 photo
Made of MDF with a lavender finish
Unique hinges so it can stand in several different ways
Has 2 hooks for hanging on a wall