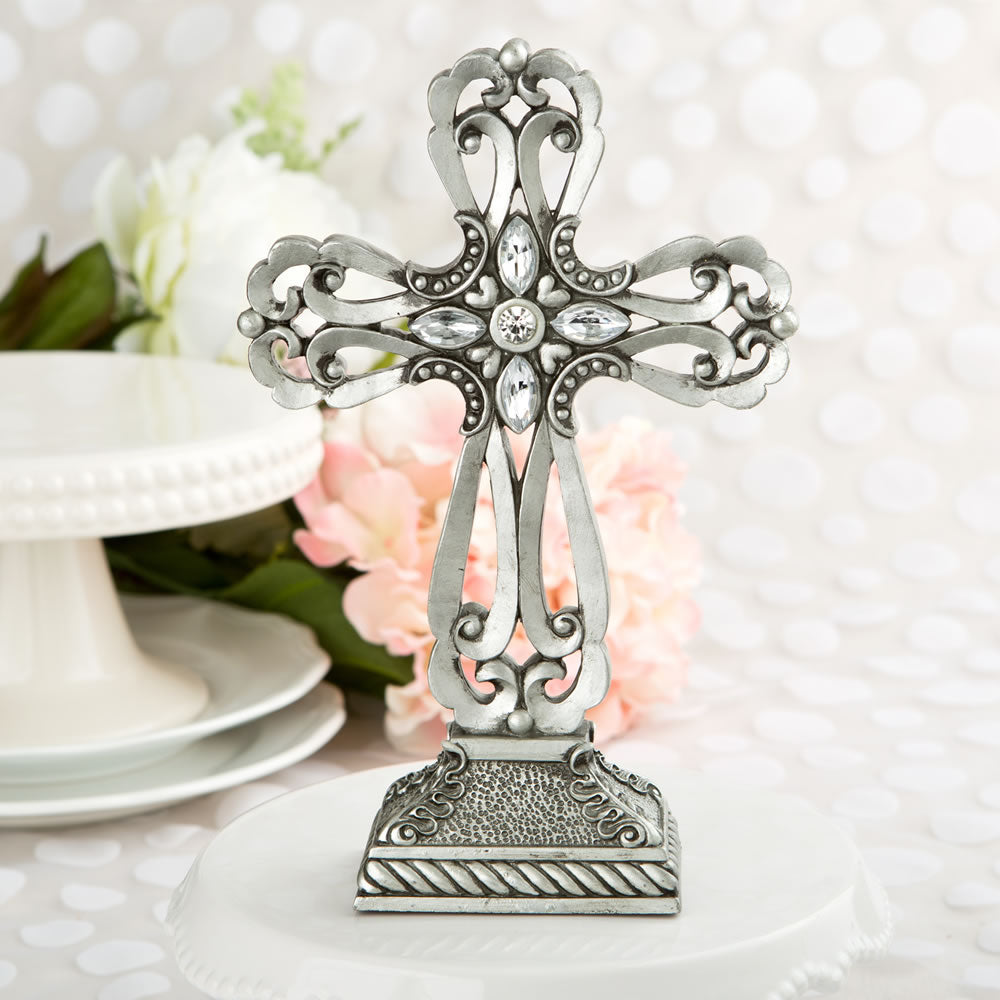 Large pewter cross statue with antique accents
Description
Glorify the tables of your religious event with a stunning cross set as a center-piece on each.
The cross is crafted from poly resin, painted in a pewter colour with antique accents to finish the look. It stands on a solid base that is decorated with a rope design and a pebble finish. The cross features an ornate cut-out filigree design and sparkles with five clear rhinestones.

A perfect table center-piece that can also be used as a matching cake topper.
Size is 9" x 5 3/4"
Large pewter cross statue with antique accents
Cross and base crafted from poly resin
Painted in pewter color with antique finished accents
Base is a solid block with rope design along the bottom and pebble finish
Cross features stunning detailed cut-out filigree design
Cross has four teardrop shaped rhinestones set around a clear central rhinestone
Packed in a picture box
A magnificent table center-piece or cake topper for any religious event