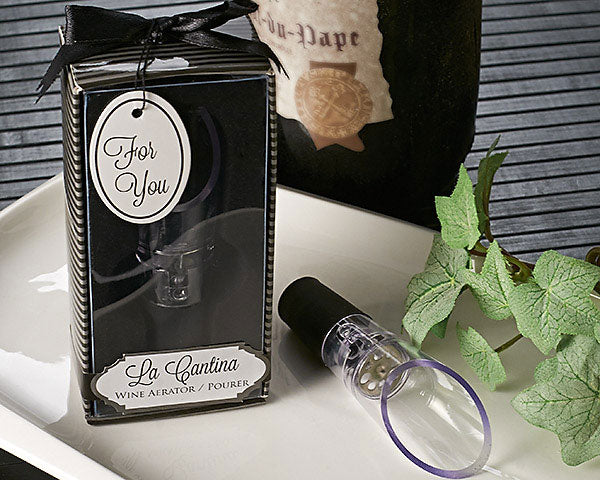 La Cantina Wine Aerator & Pourer
Description
"La Cantina" Wine Aerator and Pourer Unlock your cellar's best vintage wine and pour it with this dual function wine pourer and aerator. Release the fruity subtleties and earthy tones otherwise missed when pouring straight from the bottle with this practical party favor. It'll be the talk of the wedding reception and a home bartender's dream gift! Brilliantly gift packaged and guest ready for any occasion! Uniquely yours by Artisano Designs. Features:
Presented in themed upright gift box with clear showcase window
Topped with black satin bow and matching "For You" gift tag
Made of shatter resistant acrylic with stainless steel insert and rubber wrapped neck
Incorporates air intake vents and strainers for aeration
Packaged favor dimensions approx. 2.25" x 1.5" x 4.75"