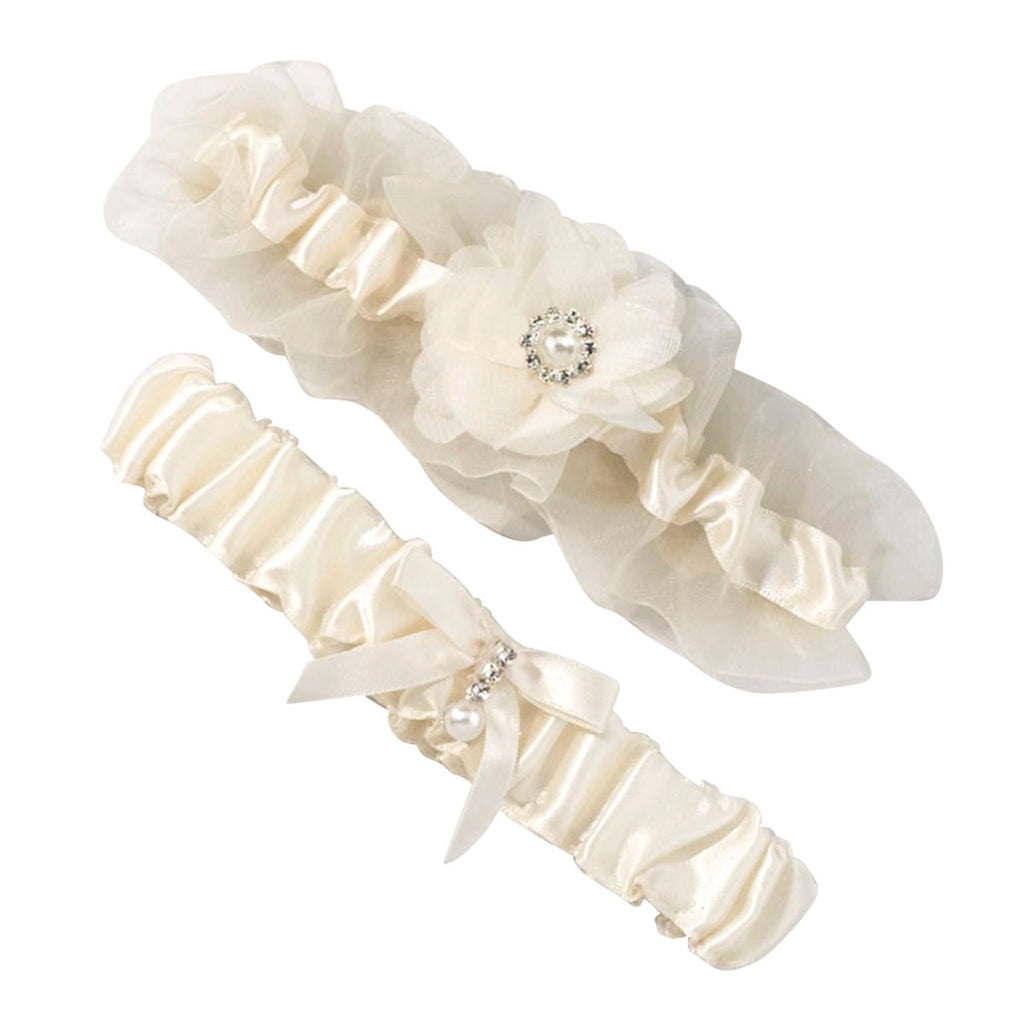 Ivory Chiffon Flower Satin Bridal Garter Set
Description
This set includes two ivory satin garters.
One garter has sheer on the edges and is adorned with a beautiful chiffon flower accented with a pearl and rhinestones. The other garter in the set does not have sheer and is adorned with a ribbon accented by hanging rhinestones and a pearl.
This set is perfect if the bride wants to keep her garter and still have one to toss.
One size fits most.