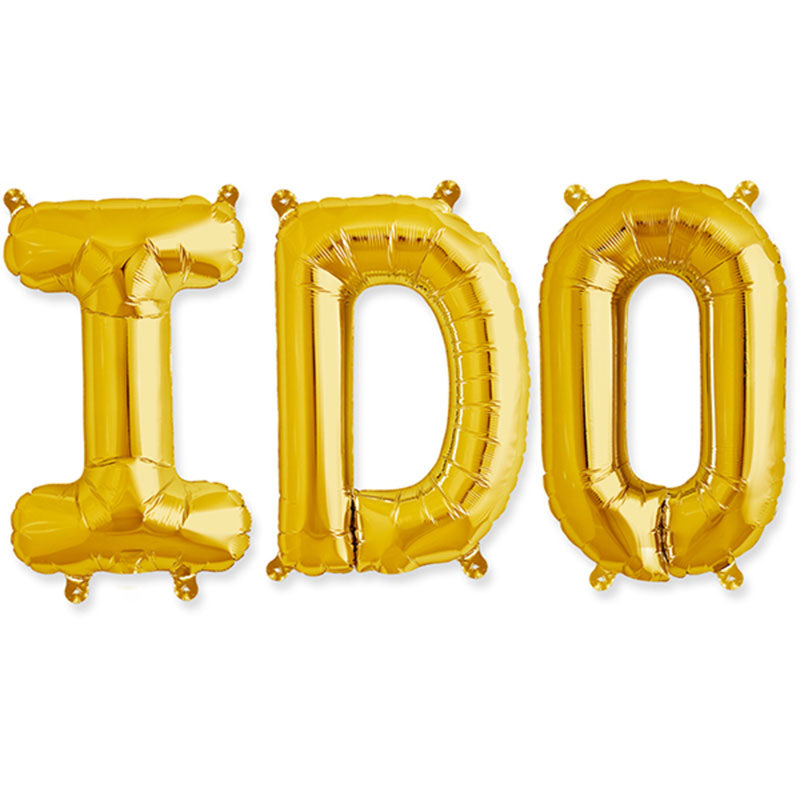 I Do Balloon Kit - 16" - Gold or Silver
Description
I Do are the words of the day, so carry them through to the reception décor with these 16" foil balloons.
Balloon measures 12½" x 3" x16". Reusable Mylar, foil balloon kit contains three letters. Inflate with air or helium. Balloons have tabs for stringing/tying together. Ribbon (and props used/shown) not included.
Available in Silver or Gold. Not intended for children under 12 years of age. Customer assembly required.