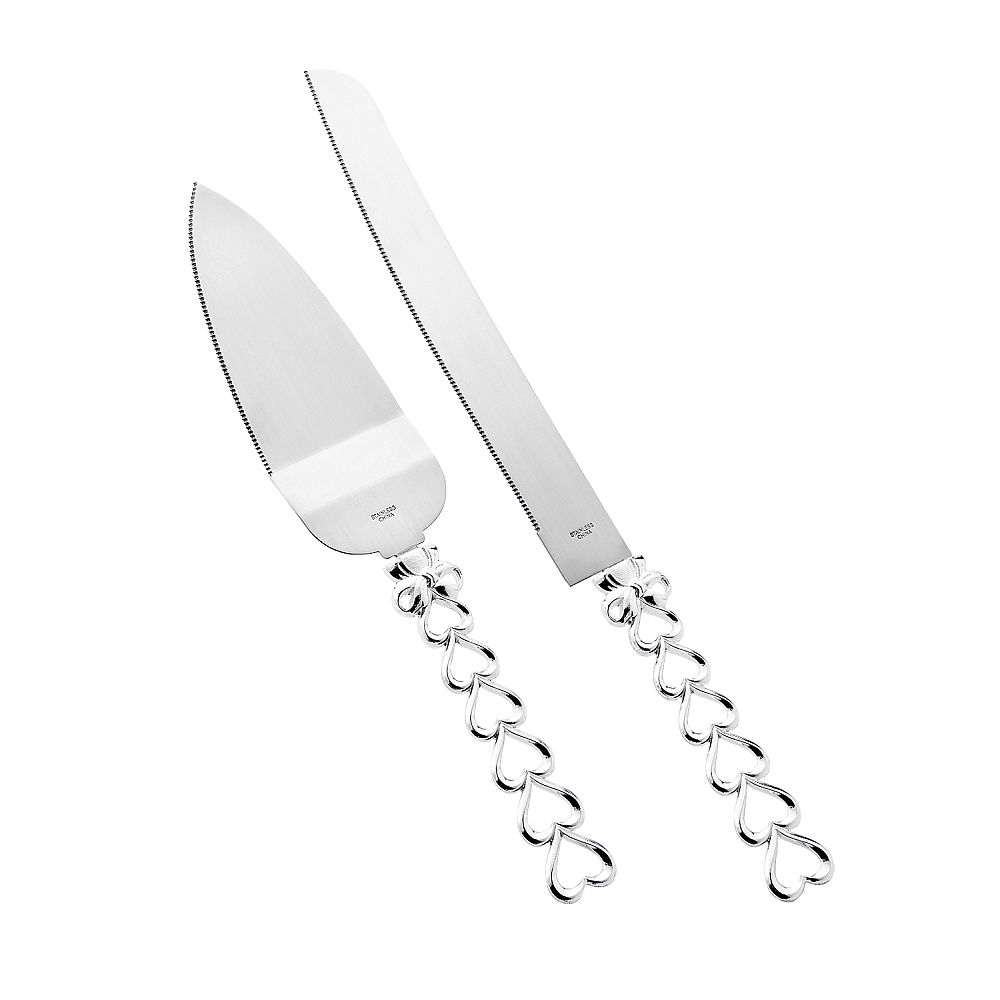 Heart to Heart collection silver metal cake server and knife set
Description
Add some Love to your special event with our new Heart to Heart Collection cake server set. Make sure you include this exquisite set in your photo-shoot when you cut your cake!

This Heart to Heart Collection cake server set offers 2 pieces - a cake knife and a cake server.

The all metal cake and server set has solid cast metal handles with a stunning open hearts design. The open metal hearts connect to the metal bow on top of the handle. The bow connects to the Stainless Steel cake cutter and cake knife blades. Both the cake knife and cake server have serrated edges for easy cutting of any cake.

This beautiful set is presented in a white bottom display box with a silver Hampton link design. There is a clear plastic display top for easy viewing of the cake set.
Size of knife 11 3/4" x 1"
Size of server 10 5/8" x 2"
All metal set with solid cast metal handles
Handles have an open hearts design connected to a bow at the top
Bow connects to the Stainless Steel knife and server blades
Both knife and server blades have serrated edges