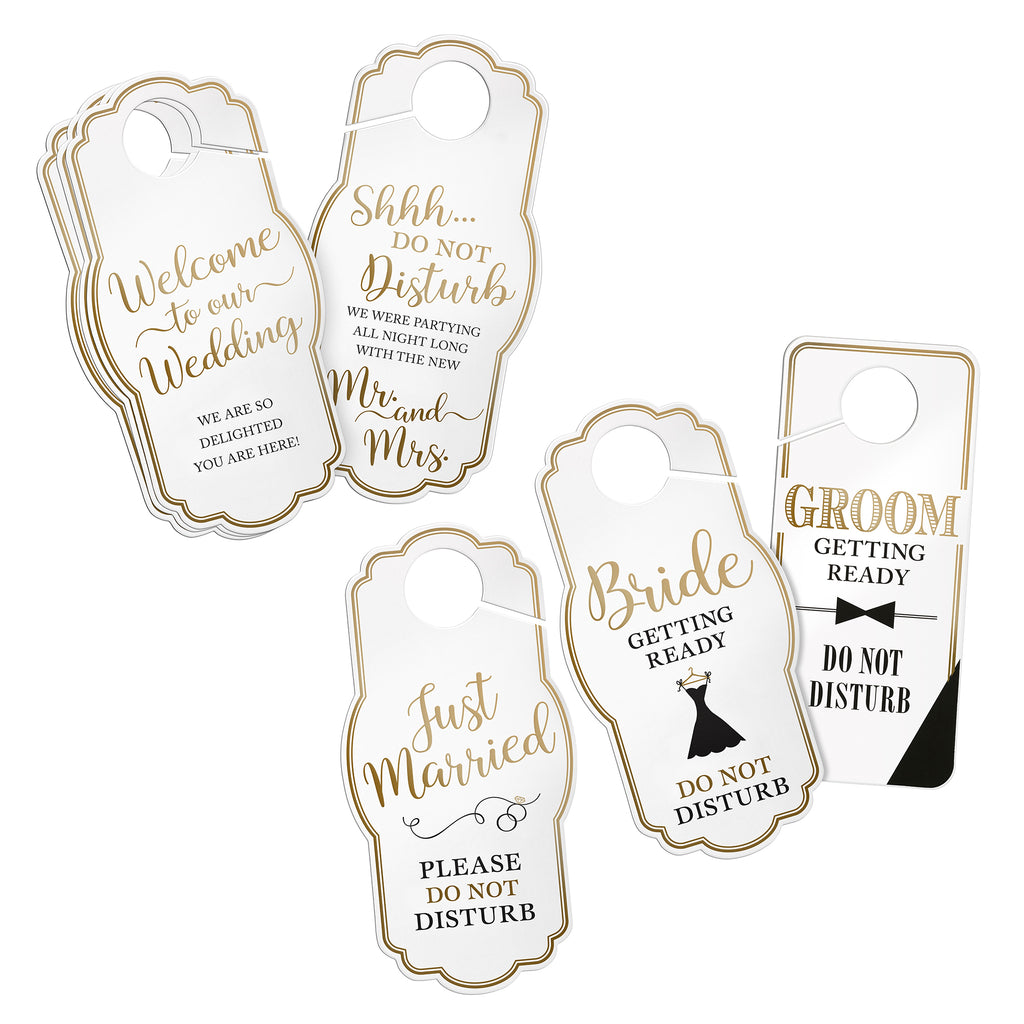 Gold Wedding Door Hangers for Guests and more
Description
A classic set of 15 door hangers that include one for the bride's dressing room, one for the groom's dressing room, one for the married couple's room and then 12 for the wedding party guests.
The guest's door hangers are not only a great gift tag to hang onto the wedding welcome bags, they are also something fun for your guests to hang on their doors at the end of their evening with you.
The guest's hangers are double-sided with Welcome to our Wedding on one side, and Shhh Do Not Disturb, We Were Partying All Night Long with the New Mr. and Mrs. on the other. The door hangers measure 9 inches tall by 4.5 inches wide and have a 1.5 inch diameter slit hole for easy hanging.