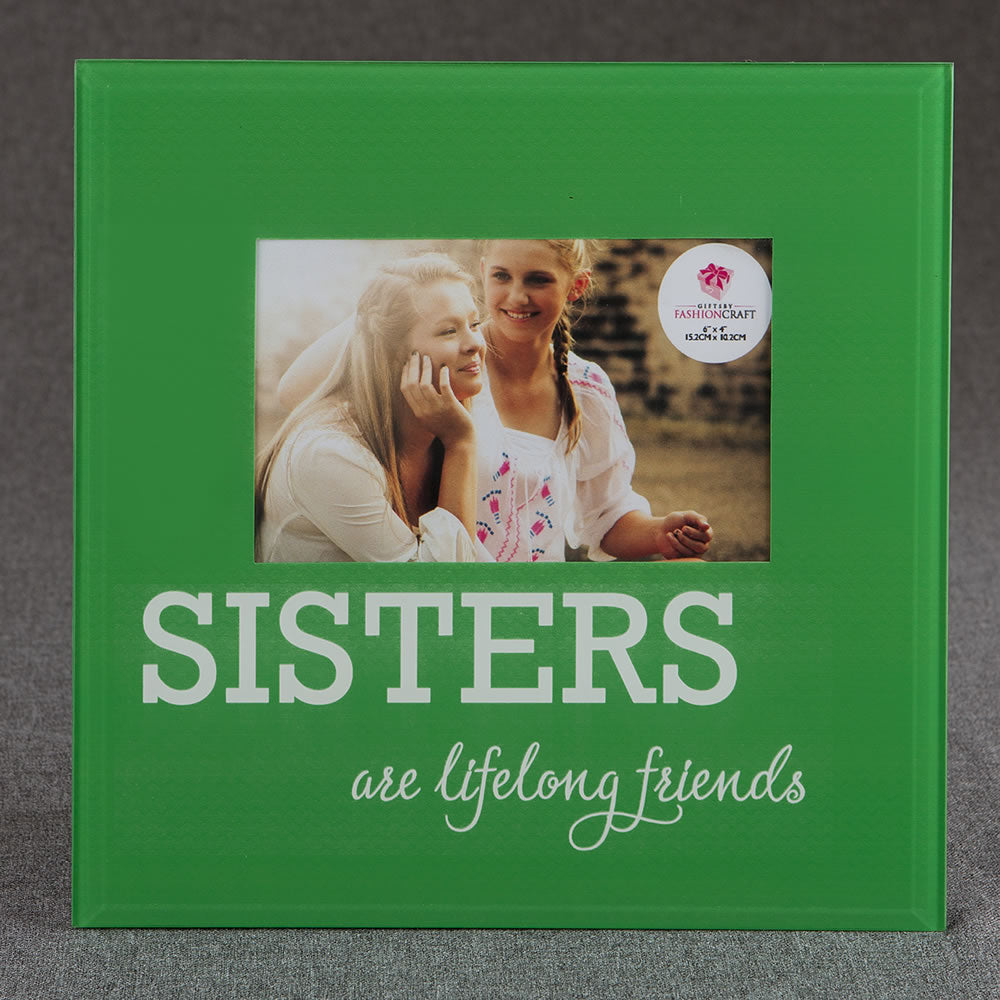 Glass SISTERS frame - 6 x 4 - green and White
Description
This sensational frame is just waiting to showcase that special photo of two sisters! It makes an ideal gift for parents, grandparents and for one sister to give to another.

The frame is made from bevelled glass and holds a standard 6 x 4 photo. It has a velvet easel backing for standing on a desk or shelf.

The frame comes in a stunning green color and features the message 'SISTERS are lifelong friends' printed under the picture in bold white letters.

Treasured moments deserve special attention and your shoppers will be thrilled to find these sentimental frames on your shelves. They are bold and bright with meaningful messages that speak to the heart.
Frame measures 9" x 9" x .25
Glass SISTERS frame - 6 x 4 - green and white
Made from bevelled glass
Bold bright green color
Holds a 6" x 4" horizontal photo
Message 'SISTERS are lifelong friends' in white lettering
Velvet easel back
Delight your sister with a heartfelt gift!