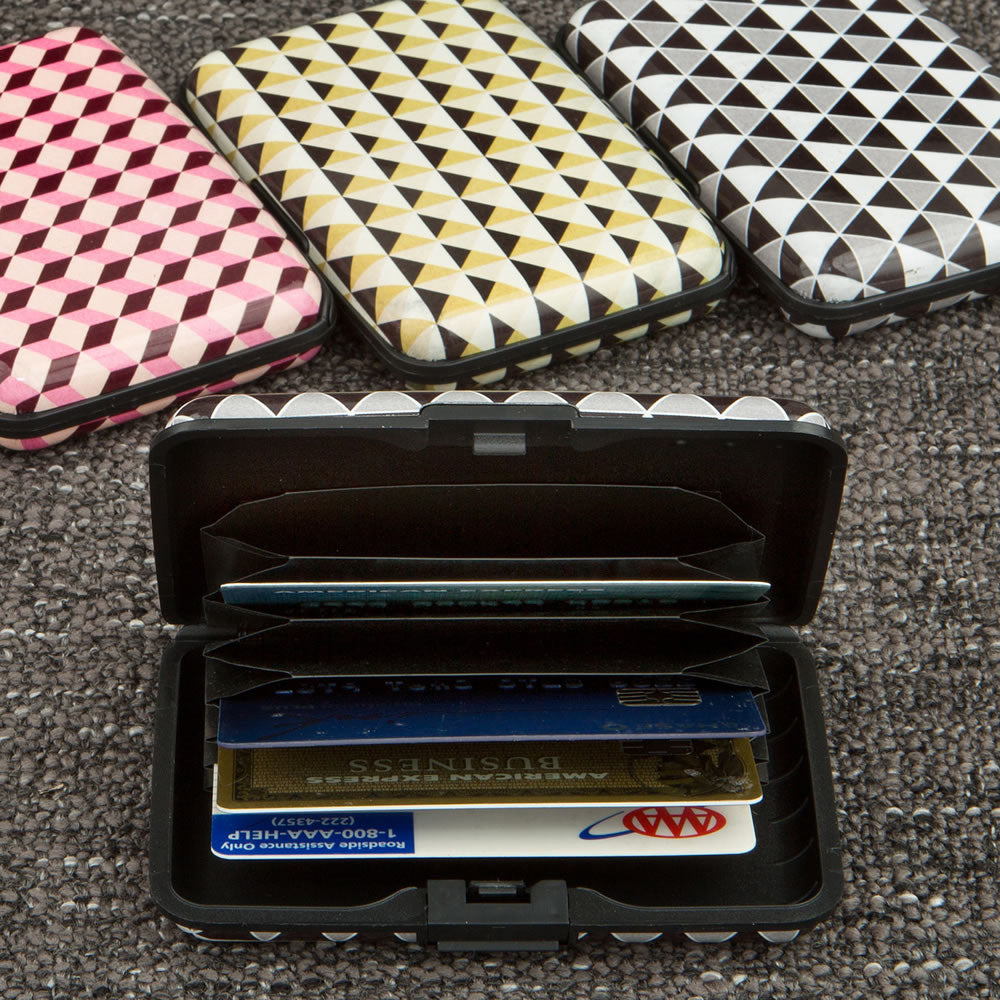 Geometric design aluminium wallets
Description
Store your credit cards and ID cards in a bold, colorful aluminium wallet with a modern geometric design.

Our wallets are manufactured from aluminium in a slim and lightweight design. They open with a secure clasp to reveal slip-in pockets for your credit cards and ID cards.

We offer 3 eye-catching assorted styles, in brightly coloured geometric designs. You will always be able to find these wallets in your handbag!

Add a splash of color to your shelves with these fun, functional and fashionable wallets. They make great impulse buys and useful gifts.
Size is 4 1/2" x 2 3/4"
Geometric design aluminium wallet
Made from aluminum, extra tough and strong
3 assorted styles in fun bold colors
Use to store credit cards and ID cards
Seven slots fold out accordion style, with snap shut action
Slim design and lightweight to fit into pocket or purse
Blocks RFID readers to protect your identity
Stunning display stand adds visual appeal and accessibility for customers
Must be purchased in sets of 18
These bold, fashionable wallets make great gifts for any occasion!