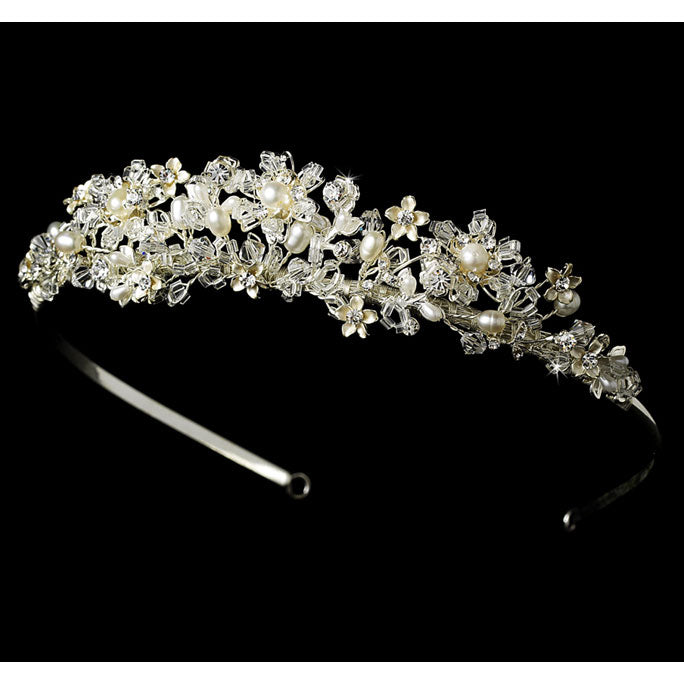 Freshwater Ivory Pearls & Swarovski Crystals Tiara
Description
This lovely bridal tiara is artistically arranged with creamy freshwater pearls, Swarovski crystals, rhinestones, and silver plated flower details.

A simply beautiful addition to your wedding hairstyle, this piece is perfect for the classic bride.

The ornamented portion of the piece measures 6-3/4" wide and 1-3/4" tall at its center peak, and the piece ends with two loops that allow you to fasten it in your hair with bobby pins.