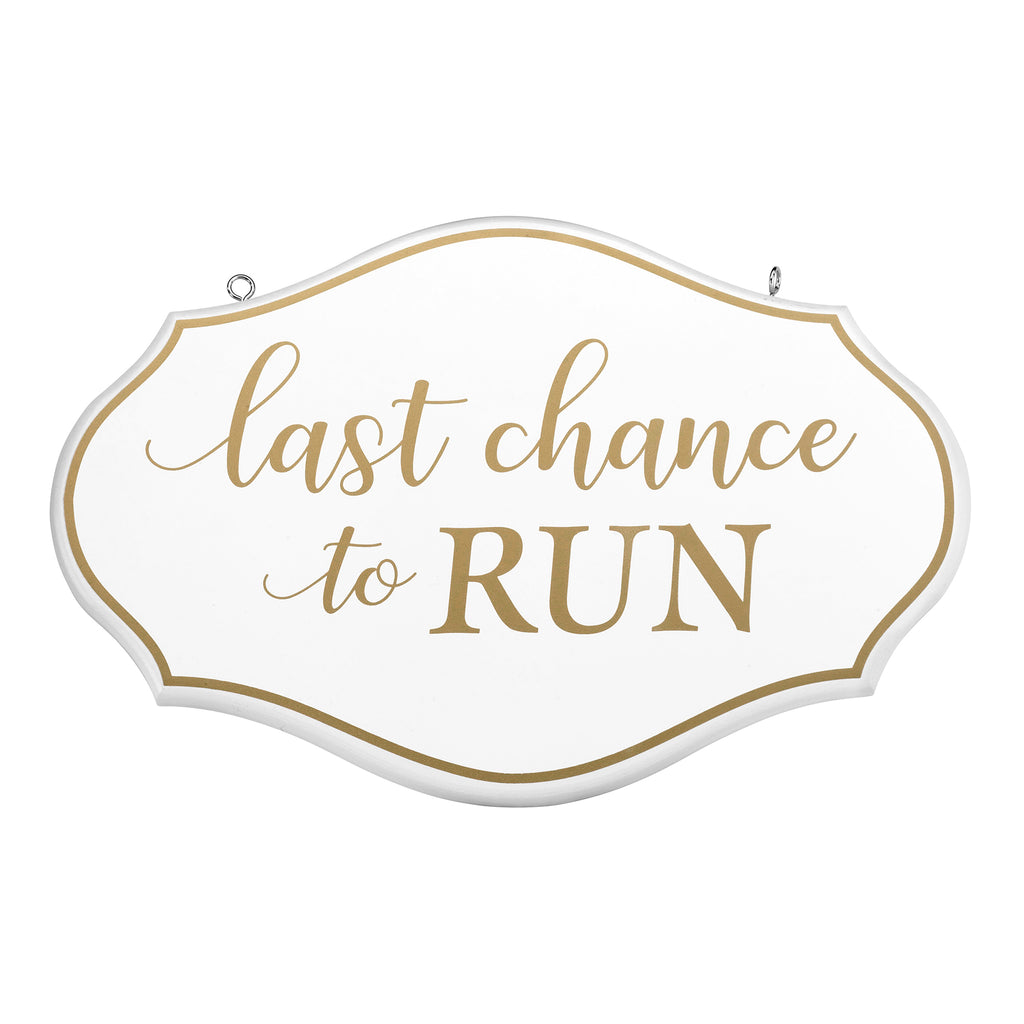 Flower Girl Ring Bearer Last Chance to Run Sign
Description
The Last Chance to Run sign is a fun way to usher in the bride. The playful sign will bring some humor to the special occasion.
This sign is also a great way to include other children into the wedding who may have otherwise felt left out.
The simple smooth white and gold design is sure to match any wedding decor. The sign measures 11 by 7 inches and is .375 inches in depth.