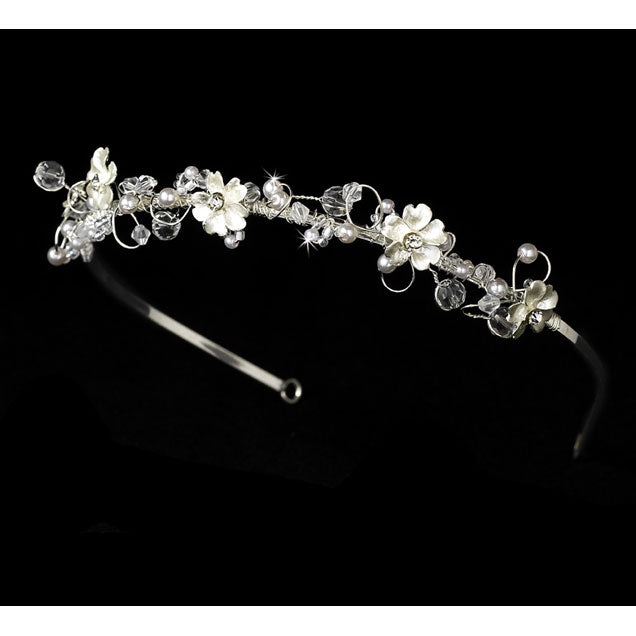 Floral Silver Plated Bridal Headband
Description
Simple and stunning, this silver plated headband is perfect for the bride, bridesmaid, or flower girl.

White flower details and rhinestones weave among faux pearls and clear Swarovski crystals in a lovely bouquet.

The ornamented portion of the headband measures 7" wide and 1/2" tall, and the piece ends in two loops that allow you to fasten it in your hair with bobby pins.