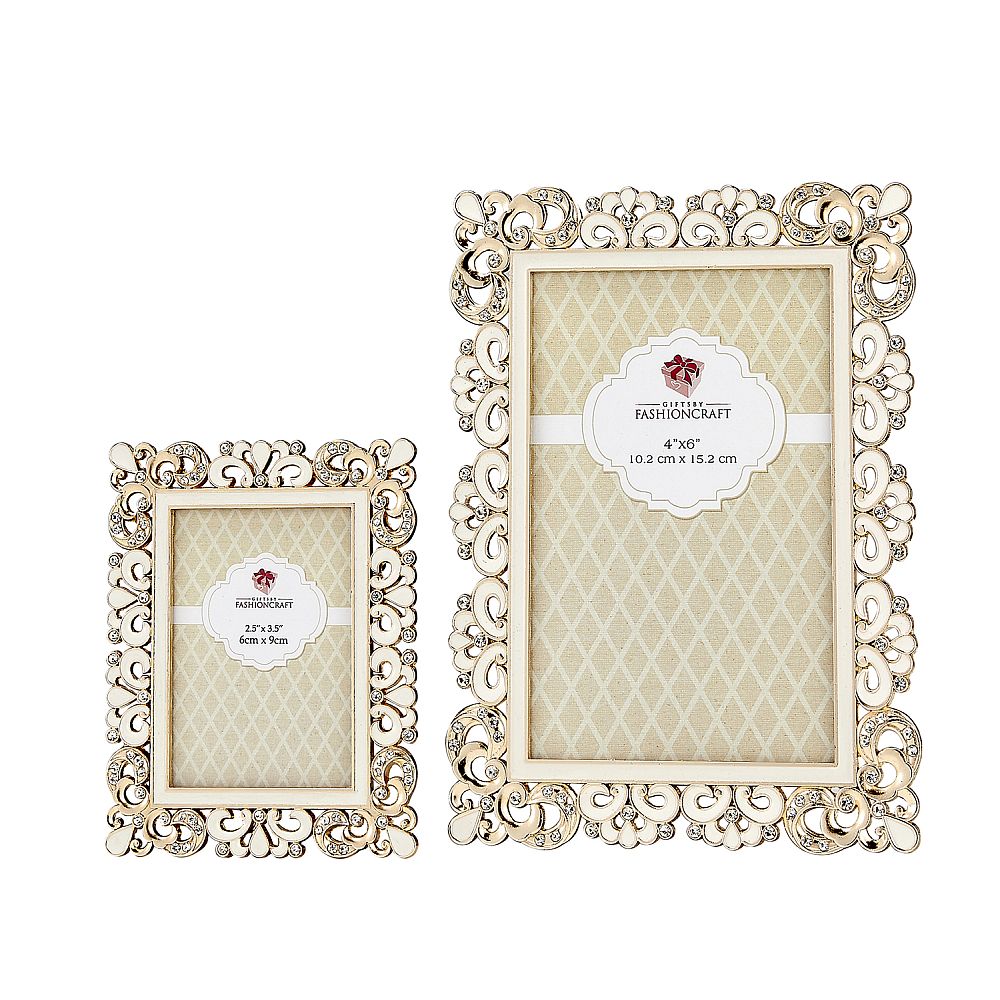 deluxe frame set - 4x6 and 2.5x3.5
Description
Make your event tables stand out with a touch of class! These luxurious frames make great favors at any glitzy event. They can also be used to indicate table numbers and seating arrangements.

The frames are made of metal and have an ornate swirly border decorated with a white epoxy inlay and shimmering stones. The inner frame border has a white epoxy inlay. The set features 2 pieces, a 4x6 frame and a 2x3 frame in matching designs.

Each frame has a velvet easel backing and can stand either vertically or horizontally. The set comes packaged in a brown box.

Your guests will be delighted to take a luxurious 2-piece frame set home to showcase sentimental photos of your grand occasion.
4x6 frame size - 7.5" x 5.5"
2x3 frame size - 4.75" x 3.78"
Made of metal
Each piece has a white epoxy inlay and shimmering stones
Velvet backed easel
Can stand vertically or horizontally