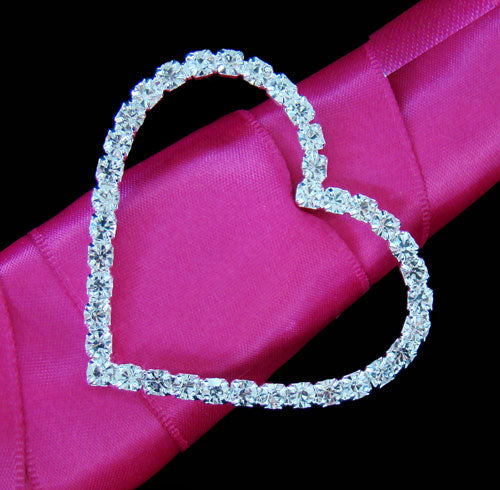 Crystal Heart Buckle Accent for Bouquet Handle
Description
This romantic crystal heart bouquet buckle accent makes any bridal or bridesmaid bouquet look glamorous.

Sparkling Crystal Bouquet Buckles add the perfect finishing touch to the handle of your bridal bouquet.

Add these crystal buckles to your bridal or bridesmaids bouquet and dazzle your guests.

Size: 2 1/4" Wide x 2" tall.