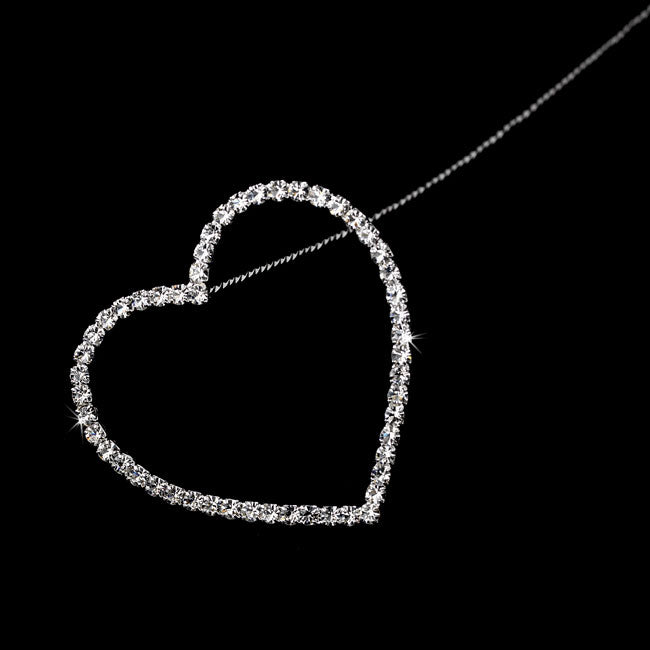 Crystal Heart Bouquet Jewelry
Description
This crystal bouquet and centerpiece accents have been the hottest items for celebrity style weddings since 2007!

This Rhinestone Trim Heart Bouquet Jewel is the ultimate flower decor to add the perfect finishing touch of romance. Family, friends, and guests are going to fall in love with this sparkling Rhinestone accent.

Size: 1 3/4" Wide x 1 3/4" Tall on 9.5" flexible Wire Stem. This is for 1 x crystal heart bouquet jewelry.