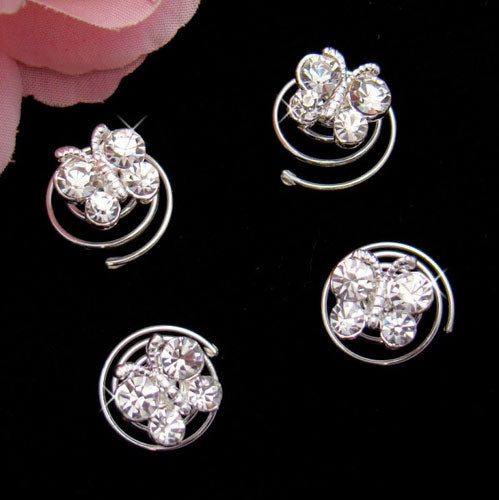 Crystal Butterfly Hair Twist Ins (Set of 12)
Description
These crystal twist in's add sparkle and glamour to any up-do or hair style. Twist and Spin the Crystal accents into your hair and you will add the perfect finishing touch and sparkle to your hair.

These gorgeous little butterflies will dance in your hair with radiant dazzle. Crystal Hair Twist-In's are perfect for the Bride, Bridesmaids & Prom!

Each hair twist in measures about 1/4" in diameter. Sold in Set of 12.