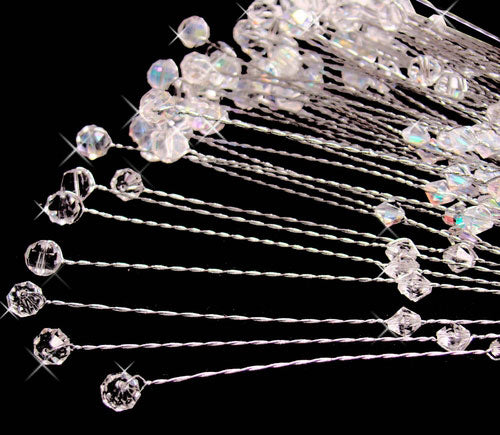 Crystal Bouquet Jewelry ( Set of 6 )
Description
This elegant set of Swarovski Crystal jewels is the ultimate glistening accent to add to any bouquet, centerpiece, or arrangement of flowers for a beautiful touch of sparkle.

Bouquet Jewelry sits on a 12" bendable metal stick for ease with coordination and positioning. Size: (Crystal Ornament) 8mm

Sold in Set of 6 bouquet jewel picks.