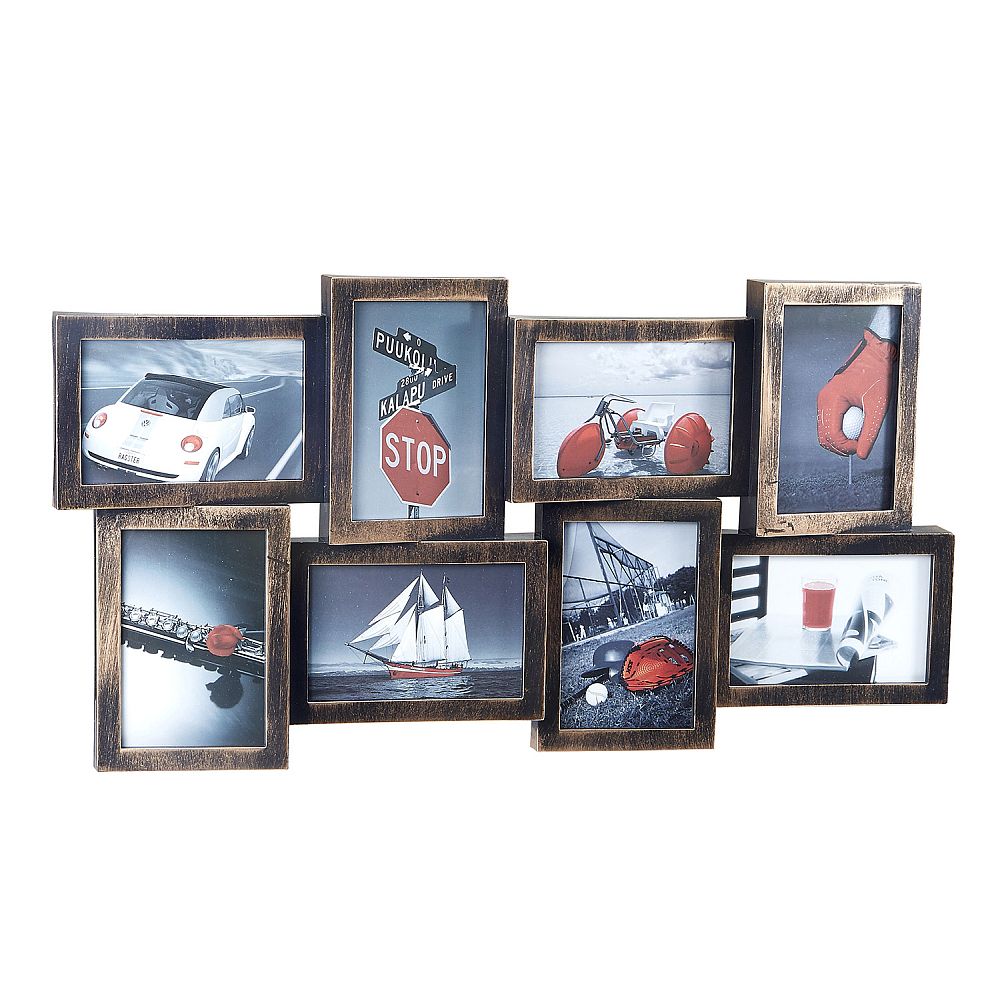 COLLAGE - 8 OPENINGS - antique copper - brushed
Description
Don't keep your photos hidden in a dusty drawer! Display your treasured memories in a beautiful brushed antique copper wall collage.

This collage frame is made of PVC and holds 8 photos. It is hand brushed in an antique copper finish. The frame is multidimensional, both vertically and horizontally. It also features varied angles that allow it to hang vertically or horizontally.

The frame comes with 3 hooks for hanging on a wall. It is packaged in an open front gift box.

Mix and match with our 9-openings photo collage in the same design to create a sentimental gallery wall in your home.
Size 24" x 12.5" x 1.5"
Made of PVC, hand brushed in an antique copper finish
Holds 8 photos
Multi dimensional - vertical and horizontal
Varied angles - hangs vertical or horizontal
3 hooks for hanging on a wall