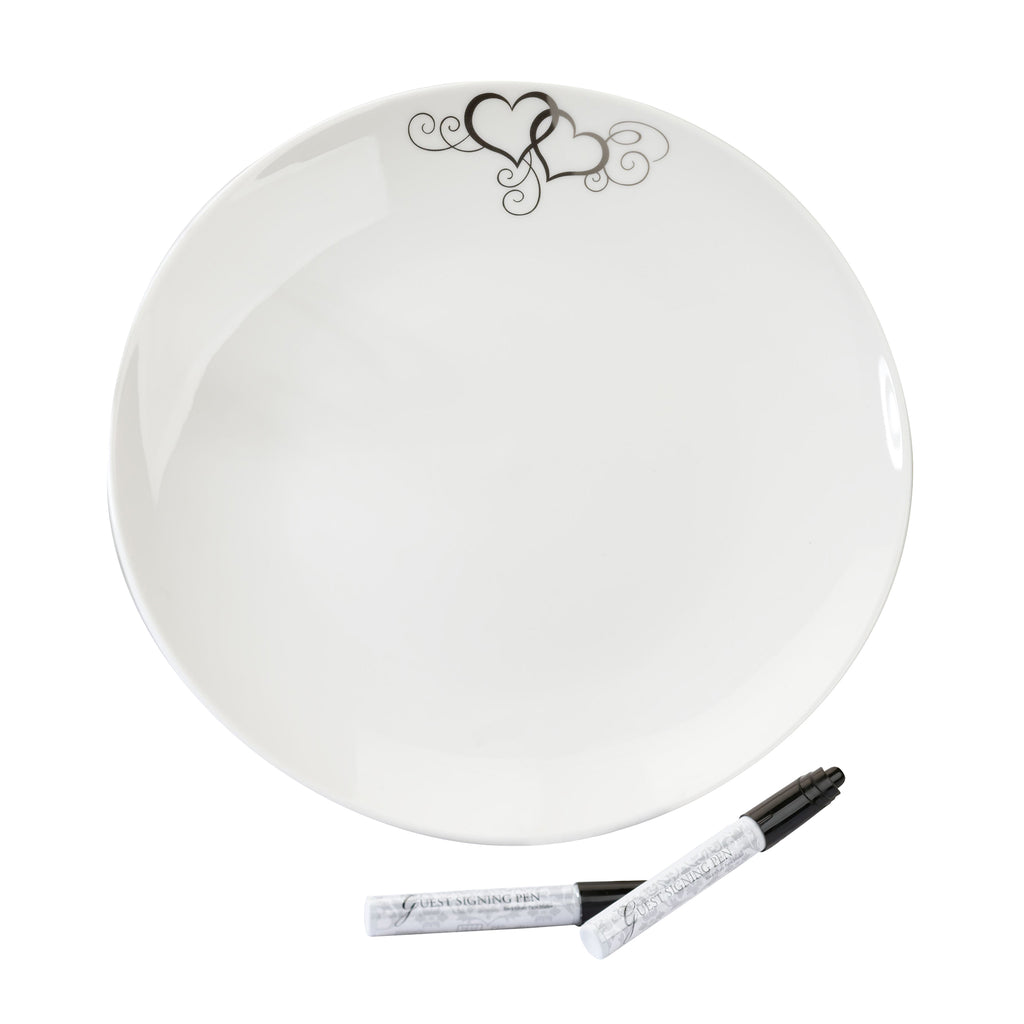 Circle Guest Signing Plate with 2 Pens Signature Guest Book
Description
Remember those who shared the special events in your life with this ceramic keepsake signature plate -- a great alternative to guest books.
This set includes one 12" x 12" ceramic plate and two food-safe ceramic pens for signing. Plate is dishwasher safe.
At the top of the plate is a metallic silver design of double hearts and scrolls. Gold plate holder in photo not included.
Paint Marker Instructions: Clean surface of plate with a soft rag or towel. Use the paint marker as needed.
Allow the paint to dry. Bake the plate for 30 minutes at 300 degrees Fahrenheit in a household oven.
For best results, allow the plate to warm up and cool off with the oven. Plate is microwave safe.