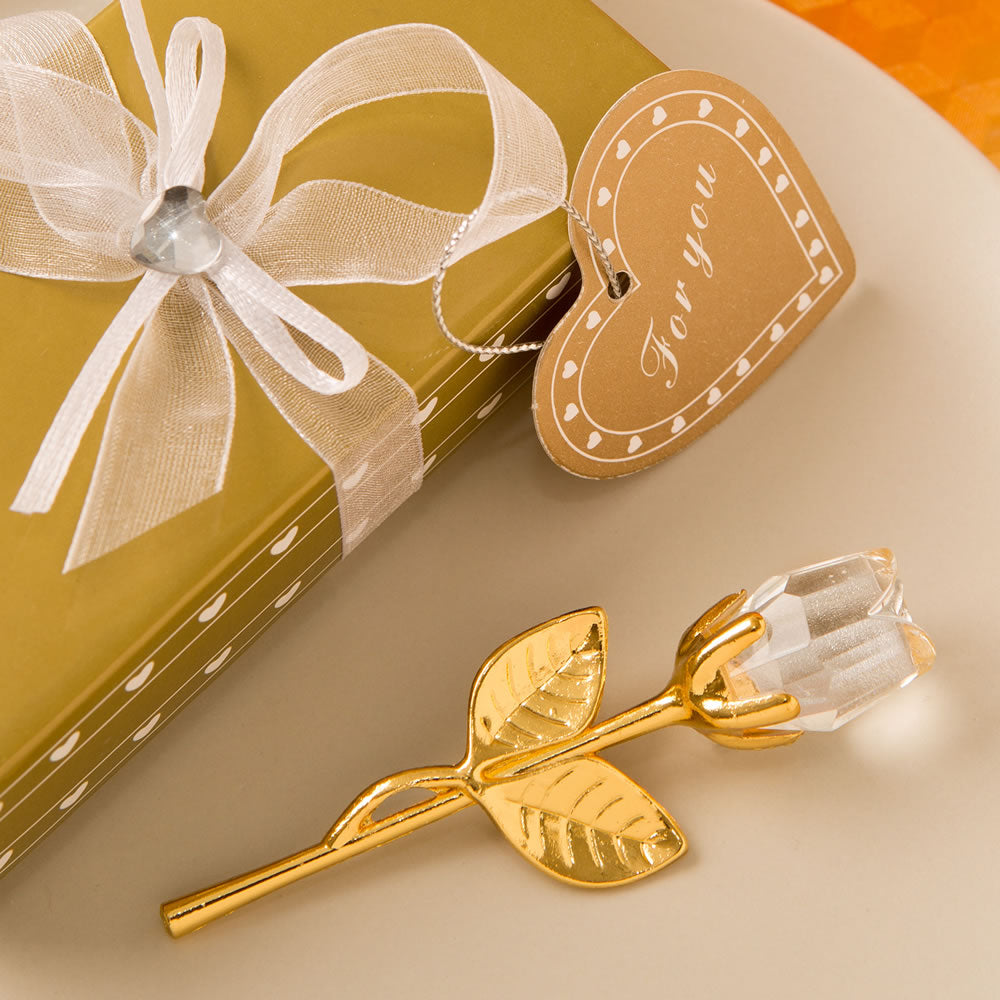 Choice Crystal Gold And Clear Crystal Long Stem Rose
Description
The rose is a perennial symbol of love, beauty and strength. Offer your guests a rose in gold and crystal that is certain to enchant!

The beauty of the rose is captured here in our Choice Collection, glorious in stunning gold and crystal and packaged in a gift box.

The long stem and leaves are crafted from a shiny gold metal. Attached to the top of the stem are delicate faceted clear glass crystal petals forming a rose flower.

Add a decorative touch of glitz to your event tables and thrill your guests with a special favor!
Size is 4.25" x 1.875"
Choice crystal gold and clear crystal long stem rose
Stem and leaves made from shiny gold metal
Faceted clear glass crystal rose attached at the top
Packaged in a two piece Choice crystal box with white heart design on the sides
Box has a white satin bed for the rose to rest on
Box is wrapped with white organza ribbon and bow with clear rhinestone heart on top
Gold heart shaped 'For You' tag
The rose is a symbol of love, beauty and strength and is a perennial favorite as a decorative addition to any grand occasion